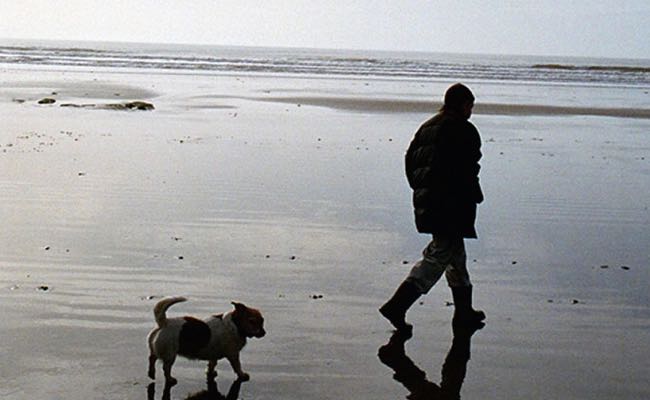 By Ray Bennett
EDINBURGH – Lyrical and haunting, Gideon Koppel's documentary feature "Sleep Furiously" is a love letter to a way of life in rural Wales that is fast disappearing.
It is filled with images of the faces and hands of folk who see that small-scale agriculture is giving way to the modern world but who still enjoy the intimacy of their connection to the harsh but beautiful landscape that provides them with a hard-won living.
Shot on film so that the rich textures of physiognomy and geology register fully, the picture will thrive on the festival circuit and will delight art house audiences. It should have a long life not only as an historical record but also for Koppel's patient and artistic filmmaking.
He spent months filming the locals of the hill-farming community of Trefeurig in mid-Wales, some 50 miles north of where Dylan Thomas set his fictional village in "Under Milk Wood." The director says it is a film "for" Thomas if not a contemporary translation.
Teachers lead their pupils in a choir and a percussion band; farmers make hay; a calf is born, and then piglets; sheep are sheared. A poet in Wellington Boots laments the replacement of a sturdy wooden signpost with a cheap metal one that swings in the wind. A woman walks the hills with her dog and places a stone by a gravestone. Summer blows away and winter comes to linger. Koppel's camera catches it all from sunshine on leafy trees to the mist rolling across the heath.
Starting with a town crier ringing his bell on a deserted hill road and covering the closure of the local school; many local traditions including sheep trials, cookery contests and gardening competitions; and what feels like the last harvest, Koppel views the place with a smile and a tear in his eye.
Venue: Edinburgh International Film Festival;
Director: Gideon Koppel; Director of Photography: Gideon Koppel; Music: Aphex Twin; Editor: Mario Battistel; Producers: Gideon Koppel, Margaret Matheson. Executive producers: Mike Figgis, Serge Lalou; Production: Film Agency Wales in association with Bard Entertainments and Van Film; No MPAA rating, running time, 94 mins.
This review appeared in The Hollywood Reporter.