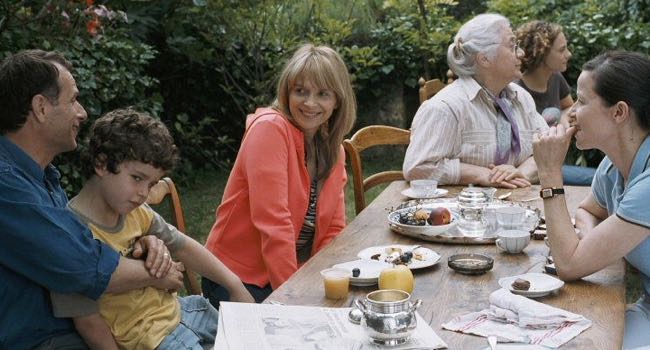 By Ray Bennett
EDINBURGH – French filmmaker Olivier Assayas's film "Summer Hours" was commissioned to help celebrate the 20th anniversary of the Musee d'Orsay in Paris. Its depth of character, therefore, comes as something of a surprise.
He has chosen to weave the museum's goal of preserving the best of French art into the transition of one family's home and heirlooms from one generation to the next, and both his screenplay and direction make the most of the notion.
It's not hugely dramatic but it does feel real and with beautiful settings and an ensemble cast of big French names topped by Oscar-winner Juliette Binoche, the film will find a warm reception from art-house audiences.
Binoche, Charles Berling and Jeremie Renier play siblings celebrating the 75th birthday of their mother Helene (Edith Scob) at her lovely family home in the country. The place is filled with memories and impressive artifacts collected by their great uncle, who was a renowned artist.
Aware of her responsibility as the caretaker of some precious works, Helene impresses the reluctant but dutiful Frederic (Berling) of the need to make the necessary arrangements for their safe disposal upon her death. When that comes unexpectedly soon, Frederic finds himself bearing the weight of responsibility with Adrienne (Binoche) now living in New York and Jeremie (Renier) in Shanghai.
Assayas draws finely measured performances from his cast as they discuss what to do, and he encourages cinematographer Eric Gautier to observe their small moments of familial intimacy. He gives one of his characters an intriguing romantic mystery while capturing the nostalgia of the family home and lingering on its nooks, crannies and hideaways.
Assayas makes the point that objects of fascination and affection to one generation may be far less so to the next and he observes the role that people-friendly museums can play in keeping a nation's treasures safe with pleasing subtlety.
Venue: Edinburgh International Film Festival; Cast: Juliette Binoche, Charles Berling, Jeremie Renier, Edith Scob, Dominique Raymond, Valerie Bonneton, Isabelle Sadoyan, Kyle Eastwood, Alice de Lencquesaing, Emile Berling, Jean-Baptiste Malartre; Director: Oliver Assayas; Screenwriter: Oliver Assayas; Director of photography: Eric Gautier; Production designer: Francois-Renaud Labarthe; Costume designers: Anais Romand, Jurgen Doering; Editor: Luc Barnier; Producers: Charles Gilbert, Marin Karmitz, Nathanael Karmitz. Production: MK2 Productions, Canal Plus, Region Ile-de-France; Sales: IFC Films; No MPAA rating, running time 103 mins.
This review appeared in The Hollywood Reporter.