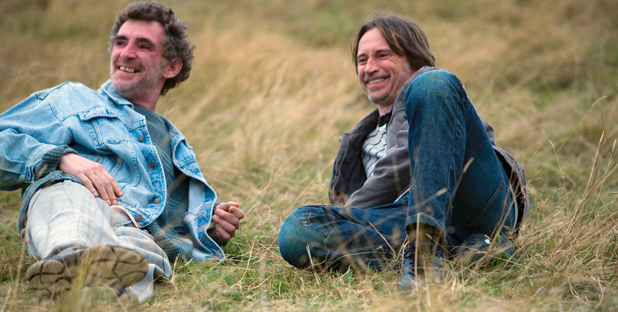 By Ray Bennett
EDINBURGH – Robert Carlyle and Steve Evets make a credible pair of survivors at the nasty end of life's social stick as an ill-tempered dyslectic looking after his quadriplegic buddy in Kenny Glenaan's uneven slice-of-life drama "Summer".
Their story is told at three different ages with two sets of youngsters playing them as kids and teenagers. The summer of the title is the only time that Shaun (Carlyle) recalls with pleasure when his younger self (Sean Kelly) was in love with a bright young woman named Katy (Joanna Tulej).
The film cuts back and forth between the three periods although not always seamlessly. The young actors do well to match their accomplished elders even if, apart from Tulej, they don't look as if they'd grow up to be the adults. Though spiced with some black humor and ultimately optimistic, the film's generally downbeat mood will make it a difficult box-office prospect.
With Daz (Evets) dying slowly of liver and kidney failure, Shaun thinks of that one happy summer amongst many blighted by a broken home and the anger resulting from having his dyslexia go unrecognized. As he reaches out to find the adult Katy (Rachael Blake), his memory drifts back to those days and the way they were ended abruptly by Daz's tragic accident.
Carlyle and Evets create a believable couple of losers and Tulej shines as the young Katy but it's all pretty grim along the way.
Cast: Robert Carlyle, Steve Evets, Rachael Blake, Michael Socha, Sean Kelly, Joanna Tulej; Director: Kenny Glenaan; Screenwriter: Hugh Ellis; Director of photography: Tony Slater-Ling; Production designer: Jane Levick. Music: Stephen McKeon. Editor: Kristina Hetherington; Producer: Camilla Bray. Executive producer: Nigel Thomas; Production: Cinema Two, Matador Pictures, Mediopolis Film, Sixteen Films in association with Regent Capital; No MPAA rating, running time, 95 mins.
This review appeared in The Hollywood Reporter.