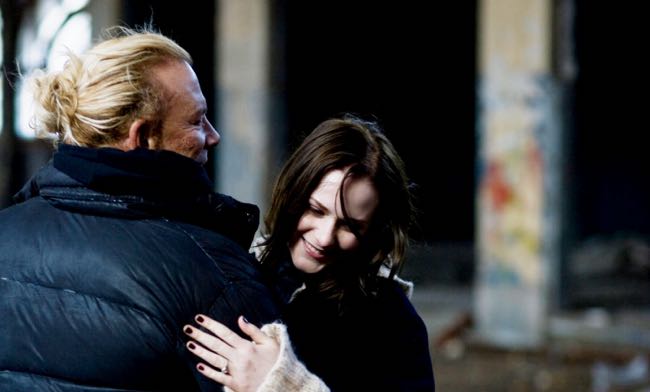 By Ray Bennett
U.S. movie "The Wrestler" won the Golden Lion for best picture at the Venice International Film Festival on Saturday at the close of the 11-day competition on the Lido.
The film stars Mickey Rourke as an ageing star of the ring trying to make a comeback, and costars Evan Rachel Wood (pictured with Rourke) and Marisa Tomei. The film is directed by British director Darren Aronofsky with music by his regular composer, England's Clint Mansell.
The Silver Lion for best director was won by Russia's Alexei German Jr. for "Paper Soldier". The best actor award went to Italy's Silvio Orlando for his role in "Il Papa di Giovanna" ("Giovanna's Father"), and the best actress prize was awarded to Dominique Blanc in "L'Autre" ("The Other One").
Haile Gerima's epic about Ethiopia, "Teza," won the Grand Jury and best screenplay awards and Jennifer Lawrence (pictured below) won the prize for best young performer for her performance in Guillermo Arriaga's "The Burning Plain."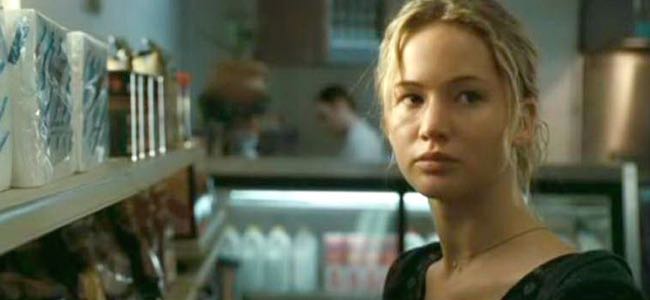 Full list of winners:
PRIZES OF THE 65TH VENICE FILM FESTIVAL
INTERNATIONAL COMPETITION JURY
GOLDEN LION "The Wrestler," (Darren Aronofsky, US)
SILVER LION "Paper Soldier" (Aleksey German Jr., Russia)
GRAND JURY PRIZE "Teza," (Haile Gerima, Ethiopia-Germany-France)
ACTOR Silvio Orlando ("Il Papa di Giovanna," Italy)
ACTRESS Dominique Blanc ("L'Autre," France)
BEST SCREENPLAY Haile Gerima ("Teza," Ethiopia-Germany-France)
TECHNICAL CONTRIBUTION (Cinematography) Alisher Khamidhodjev, Maxim Drozdov ("Paper Soldier," Russia)
MARCELLO MASTROIANNI PRIZE FOR YOUNG PERFORMER Jennifer Lawrence ("The Burning Plain," US)
SPECIAL LION FOR BODY OF WORK Werner Schroeter (Germany)
OTHER JURIES
LUIGI DE LAURENTIIS LION OF THE FUTURE "Pranzo di Ferragosto," (Gianni Di Gregorio, Italy)
VENICE HORIZONS "Melancholia" (Lav Diaz, Philippines)
VENICE HORIZONS DUCUMENTARY "Below Sea Level," (Aleksey Fedortchenko, Russia)
VENICE HORIZONS SPECIAL MENTION "Un Lac," (Philippe Grandrieux, France)
VENICE HORIZONS SECOND SPECIAL MENTION "Women," (Huang Wenhai, China-Switzerland)
Label Europa Cinemas – Venice Days 2008 Prize ""Machan," (Uberto Pasolini, Sri Lanka-Germany-Italy)
FIPRESCI (INTL. CRITIC'S ASSN) COMPETITION PRIZE "Gabbla" ("Inland") (Tariq Teguia, Algeria)
FIPRESCI HORIZONS AND CRITICS' WEEK PRIZE "Goodbye Solo" (Ramin Bahrani, US)
SHORTS
Corto Cortissimo Prize "Tierra Y Pan," (Carlos Armella, Mexico)
Corto Cortissimo Special Mention "The Dinner," (Karchi Perlmann, Hungary)
UIP Prize for Best European Short "The Altruists," Koen Dejaegher (Belgium)