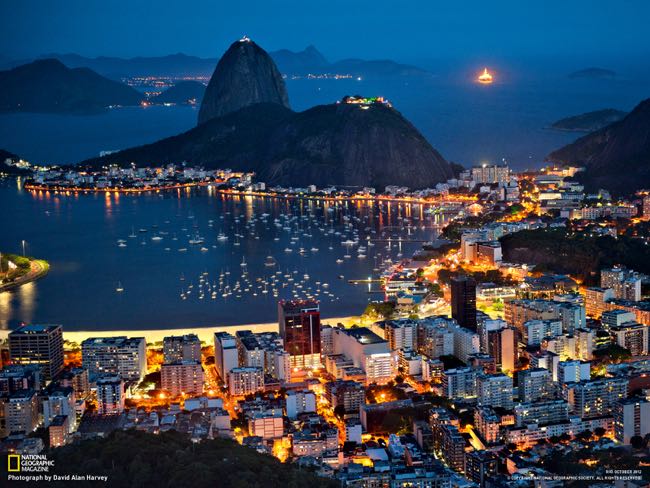 By Ray Bennett
LONDON – The Hollywood Reporter has assigned me to cover the Rio de Janeiro International Film Festival in the first week of October.
The 10th Rio festival kicks off Thursday with Brazilian director Bruno Barreto's "Last Stop 174" centred in brand new headquarters in the city's historic port area.
The custom-designed, 64,500-square-foot Centro Cultural da Acao e Cidadania will house the Rio Market, the Cine Encontro, in which panel discussions and conferences take place, and a meeting point called Cine Mobile Nokia.
The glamorous side of the festival, which will screen 350 films, will continue to take place at the downtown venues Cinelandia's Cine Palacio and Cine Odeon Petrobras, which has been refurbished.
There will be Latin American premieres for Woody Allen's "Vicky Cristina Barcelona," Francis Ford Coppola's "Youth Without Youth," Joel and Ethan Coen's "Burn After Reading," Lucrecia Martel's "La mujer sin Cabeza," Pablo Trapero's "La Leonera," Mike Leigh's "Happy Go Lucky," and Korean director Kim Jee-woon's "The Good, the Bad, the Weird."
The festival's competition, Premiere Brasil, will feature world premieres including first time director Matheus Souza's "Apenas O Fim," Mauricio Farias' "Veronica," and José Eduardo Belmonte's "Se Nada Mais de Certo."
Festival artistic director Ilda Santiago told me, "Latin American films don't travel well to other Latin American countries and we have to build those bridges. One of the main strategies of the festival, and we've seen it growing over the years, is to make it the kind of place where producers from different countries can meet and talk about ideas and projects."
The festival is also important because it helps to launch films into the Latin American market, Santiago said: "There is still a huge audience in Latin America that has not been reached and we want to make the world understand how under-worked it is and Hollywood to understand what a great launching pad the festival is."
A version of this story appeared in The Hollywood Reporter.