By Ray Bennett
LONDON – The frustrating life of young and ambitious would-be rock stars is captured with pleasing simplicity and authenticity in "1234," the first feature from British filmmaker Giles Borg following a series of short films that have won festival attention.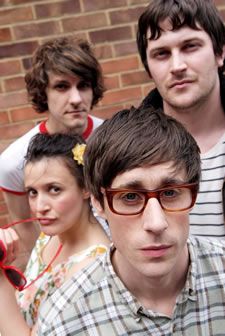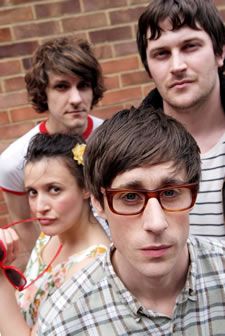 Shot in the Hackney area of London, the film manages to combine gentle sweetness with a clear-eyed view of the slim chances of its hopeful musicians struggling to launch an indie rock band. Clearly low budget, the film benefits from sharp cinematography by Mike Eley ("Touching the Void") that reflects the writer/director's obvious affection for both London and his hapless characters.
With observant dialogue full of dry and ironic banter and likable performances, the film achieves a genial tone and genuine warmth in its ingenuous depiction of the band's wistful ambitions. It should play well on the festival circuit and make a good calling card for Borg and his producing partner Simon Kearney.
Ian Bonar, with Buddy Holly glasses and a Jason Schwartzman hangdog expression, plays singer, songwriter and guitarist Stevie, who works at a call center but lives for his music and aims to create a band with best mate and drummer Neil (Mathew Baynton). They hook up with out-of-work lead guitarist Billy (Kieran Bew) and Emily (Lyndsey Marshal), a bass guitarist with an all-girl band, and lug their instruments to barren halls rehearsing with indifferent expertise songs of dubious merit.
Bonar is an appealingly offbeat lead and Marshal matches him as a young woman with eccentric artistic tastes. Bew conveys the self-awareness of someone who senses success will always elude him, and Baynton's drummer is refreshingly not nuts but merely droll and cheerful.
Borg avoids many cliches in his tale, choosing to emphasize character over plot as the four youngsters shamble through their dull day jobs and shuffle towards their musical dreams.
Venue: London Film Festival; Cast: Ian Bonar, Lyndsey Marshal, Kieran Bew, Matthew Baynton; Director, screenwriter: Giles Borg; Director of photography: Mike Eley; Production designer: Richard Campling; Costume designer: Alice Wolf Bauer; Editor: Kevin Austin; Producer: Simon Kearney; Executive producers: Philip Haydn-Slater, Pav Sanhera, James Leahy, Cliff Roberson, Ed O'Brien, Alasdair Maccuish, Norman Merry, Rob Pursey, Mark Vennis, Gary Phillips; Production: Carson Films; Sales: Moviehouse Entertainment; No rating; running time, 85 minutes.
This review appeared in The Hollywood Reporter.