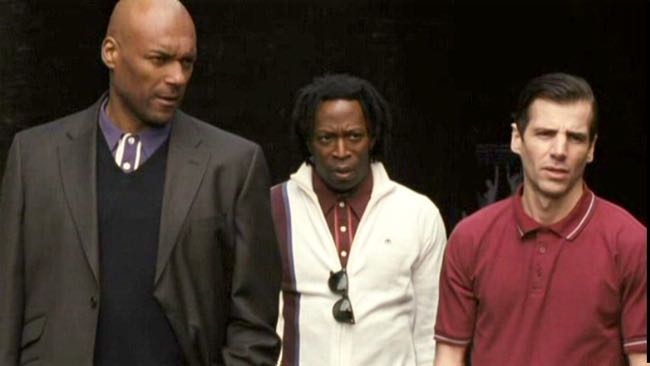 By Ray Bennett
It has taken many years for Geoff Thompson's book "Watch My Back", which details his time as a doorman at nightclubs in Coventry in the 1980s, to become a film. When "Clubbed", as the film version is titled, made it into theatres last month via Route One Releasing, it was the culmination of a lot of hard work and no little patience.
Writer Jim Cartwright ("Little Voice") was a vocal supporter of Thompson's tale of a man who had to overcome considerable hardship to find redemption in a tough and unforgiving environment. Martin Carr was a lawyer turned film producer who took some persuading to even read the book because he thought it was about gangsters.
"I looked at the cover and said I will never, ever read that book. I don't like that kind of film, they bore the fuck out of me," Carr says. But he finally did read it and bought the film rights to Thompson's story. Then at an industry affair at the House of Commons, Carr ran into Neil Thompson, no relation to the writer, who was there on behalf of industry body PACT. Thompson was well known as a maker of music videos and he and Carr hit it off right away.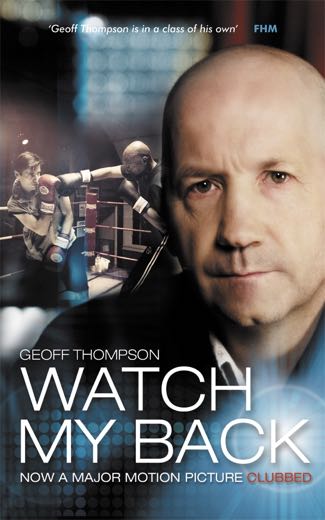 "Martin had actually gate-crashed the gig and I was a bit bored because I'd done my duty, pressing the flesh and that, and I saw this long-haired guy with cowboy boots loitering in the corner. We got chatting and it turned out we had the same ethos of how UK films should be made," says Thompson.
That ethos involved a great belief in script development, a sense that movies should be bigger and more heightened than TV, and a scrupulous attention to budget. Thompson signed on as a producer but once Carr and the writer saw his videos they offered him the job of director. "Neil didn't push himself as a director but he's done 200 music videos with top people. He has a brilliant eye for story," Carr says.
Carr had obtained £32,000 from the European Commission's Media fund to develop the project and because Geoff Thompson is a local boy, Screen West Midlands chipped in £250,000. For the rest of the £1.6 million budget, the filmmakers turned to industry sources and utilized Inland Revenue's Enterprise Investment Scheme.
"It's basically a way that you can set up a company, sell shares in it to finance the movie and the investors not only own the company with you but then they're entitled to tax breaks through the government. It really has nothing to do with the film industry. It doesn't have to be a film, it can be any business," Thompson says.
Anyway, it worked and now Thompson and Carr with their company Formosa Films are planning a slate of films budgeted under £2 million with two more this year. Thompson says he wants to direct more features but he intends to be choosy. "'Clubbed' was something I could put all my energy into and I thought Geoff's was a unique story that would work well in the UK market, especially on DVD. I knew there was commercial potential in it. I think you have to have that in mind if you're going to make feature films," he says.
Formosa aims to make the kinds of films that will gain theatrical exposure and attract overseas markets but most especially will thrive in the UK DVD market. "There's a huge audience for these kinds of stories because that's a kind of ignored part of mainstream culture. That audience allows films like ours to exist and they kind of bypass the whole cultural beat of UK film, they go round the back and straight to the audience," Thompson says.
With a cast that includes Colin Salmon, Mel Raido, Shaun Parkes (pictured) and Scot Williams, "Clubbed" aims to deliver a smart picture that combines a keen sense of history with an appealing story.
"It was an interesting time. We didn't want to make a big deal out of capturing that, it's very background, but it's all there in Geoff's story. We also wanted to make something in the tradition of gritty Brit films because that is a kind of genre. During the 2000s, films like 'Football Factory' have proved there's a good audience out there not only in the cinema but on DVD," says Thompson.
This story appeared in Cue Entertainment.