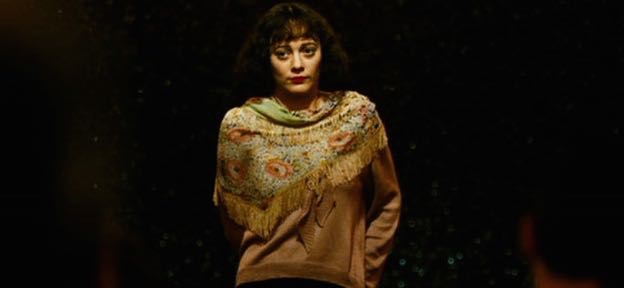 By Ray Bennett
EMI Music sent over their soundtrack CD for the film "La Vie en Rose," a biography of French singer Edith Piaf, and I've been playing it ever since (alternating with Ry Cooder's exceptional "My Name is Buddy")
The English-language package of the CD features 27 tracks including 11 Piaf classics such as the title song, "Milord" and "Non, Je ne regrette rien." There are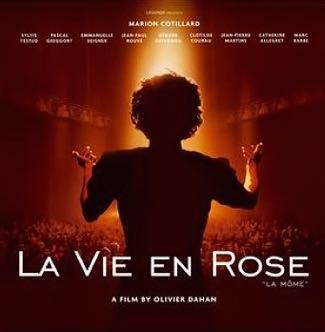 nine cues from composer Christopher Gunning's original score and seven additional songs, some featuring Jill Aigrot, who sounds so much like Piaf it's impossible to tell them apart. The recordings are rich and evocative.
The film, which is titled "La Môme" in France, made $32.3 million in its first month of release in director Olivier Dahan's homeland thanks largely to Marion Cotillard's much praised star turn as the Little Sparrow (pictured top).
The Hollywood Reporter's Kirk Honeycutt called the performance by Cotillard ("A Good Year," "A Very Long Engagement") "extraordinarily brave" and wrote that "every gesture and singing performance channels not only Piaf but perhaps a bit of Judy Garland."
Picturehouse Entertainment will release "La Vie en Rose" in key cities in the United States on June 8 and Icon Film Distribution has announced it will release the picture in the United Kingdom on June 22.