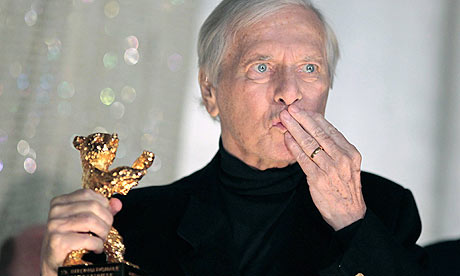 By Ray Bennett
Maurice Jarre, the great French composer who has died at 84, deservedly won Academy Awards for his scores to three David Lean films – "Lawrence of Arabia," "Doctor Zhivago" and "A Passage to India" – and his music for those movies is unforgettable.
But over a very long career, Jarre also had a great collaboration with Australian director Peter Weir with wonderful scores for pictures including "The Year of Living Dangerously," "Witness" and "The Mosquito Coast."
He worked with John Frankenheimer on memorable films including "The Train," "The Fixer," "Grand Prix" and "The Extraordinary Seaman" and John Huston on "The Life and Times of Judge Roy Bean" and "The MacKintosh Man."
Gracious and approachable, Jarre was always happy to talk about film music with admirable candour. At the Ghent Film Festival a couple of years ago, he spoke to me about his good working relationships with directors such as Weir and less happy ones with directors including Clint Eastwood ("Firefox").
You can listen to the interview at Stage & Screen online.