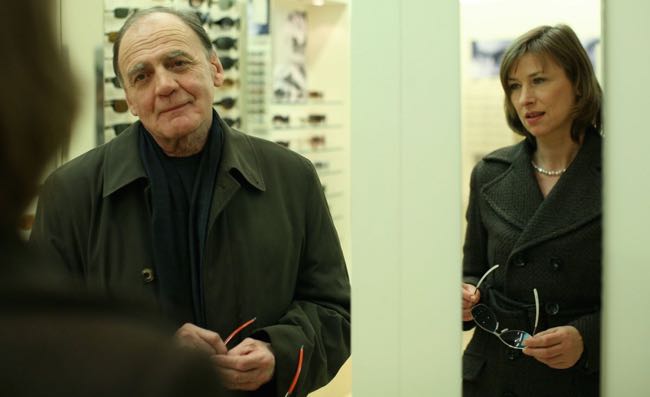 By Ray Bennett
LOCARNO, Switzerland – Sophisticated and insightful, Christoph Schaub's "Julia's Disappearance" is a romantic comedy about getting older that should charm grownup audiences keen for some wry laughs without sentimentality.
The film won the public award after its world premiere in the Piazza Grande at the Locarno International Film Festival and should do well internationally.
Schaub draws entertaining performances from an ensemble of talented players with a clever script by Martin Suter that examines the cautionary theme that as people get older they become invisible to others.
The Julia of the title — Corinna Harfouch, pictured with Bruno Ganz — has intimations of this phenomenon while on a Zurich bus heading to buy new spectacles. An older woman (Renate Becker) makes the comment when Julia fails to spot that she wants to sit down.
It turns out that Julia, while cultured and beautiful, is anxious about her 50th birthday, which she is supposed to celebrate that evening with a group of friends.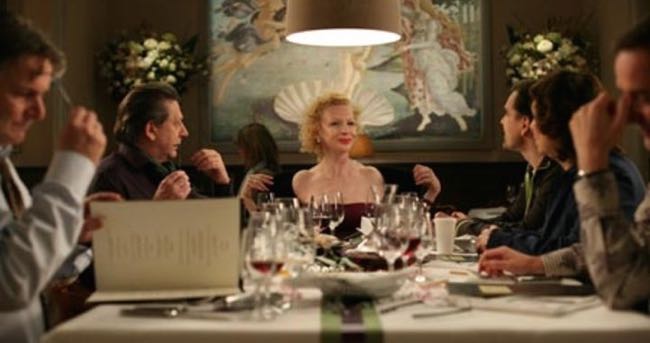 The film introduces her friends in separate scenes before they gather at the restaurant and wait for Julia to arrive. There are also episodes involving two other birthdays on the same date and these characters are drawn into the story as the film progresses.
Julia, however, has disappeared in another sense too after meeting a charming stranger who introduces himself by asking her to model some glasses he's buying for his daughter.
Swiss star Bruno Ganz plays the man who captivates Julia with effortless poise and he gives a master-class in the art of seduction by not attempting to seduce her. Their scenes together provide pleasing reassurance that the days of pure screen romance are far from a thing of the past.
While Julia and her stranger dally over drinks, her friends discuss the various pains and pleasures of getting older with sharp dialog and great timing. Stefan Kurt and Andre Jung are standout as a gay couple whose relationship has the same stresses and strengths as their straight friends. Christine Schorn also makes an impression as an 80-year-old who finds at her age there is no reason not to speak her mind.
Polished work by cinematographer Filip Zumbrunn and composer Balz Bachmann add to the pleasure of a film that suggests that getting older is not without considerable rewards.
Venue: Locarno International Film Festival; Cast: Corinna Harfouch, Bruno Ganz, Stefan Kurt, Andre Jung; Director: Christoph Schaub; Writer: Martin Suter; Director of photography: Filip Zumbrunn; Production designer: Susanne Jauch; Music: Balz Bachmann; Costume designer: Dorothee Schmid; Editor: Marina Wernli; Producer: Marcel Hoehn; Production, sales: T&C Edition AG; Not rated; running time, 87 mins.
This review appeared in The Hollywood Reporter.