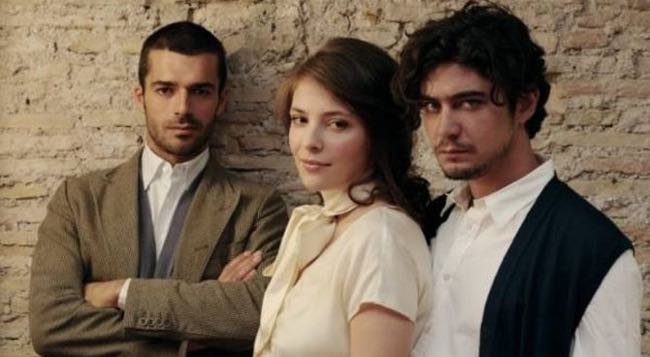 By Ray Bennett
VENICE – A kind of Italian "The Way We Were" although without that film's epic ambition, Michele Placido's "Il Grande Sogno" (The Great Dream) tells of a love triangle set against the political turmoil and student protests in Italy in the late 1960s.
With attractive performances, especially by Jasmine Trinca, who won the Marcello Mastroianni Award for best young actor or actress at the Venice International Film Festival, the polished, atmospheric production will take the film to success at festivals and in art houses internationally.
The handsomely mounted film deals a lot in nostalgia for those who were young at the time including the director, who has said there are some autobiographical elements to the story. Trinca plays Laura, a beautiful but bookish young woman from a traditional Roman Catholic family who gets caught up in the anti-war passions of the time.
At university, she meets charismatic protest organizer Libero (Luca Argentero) and throws herself into the marches and sit-ins that result. Meanwhile, young police officer Nicola (Riccardo Scamarcio, above right with Trinca and Argentero) has discovered that he's not best suited for the military requirements of policing and accepts a position going undercover at the protests.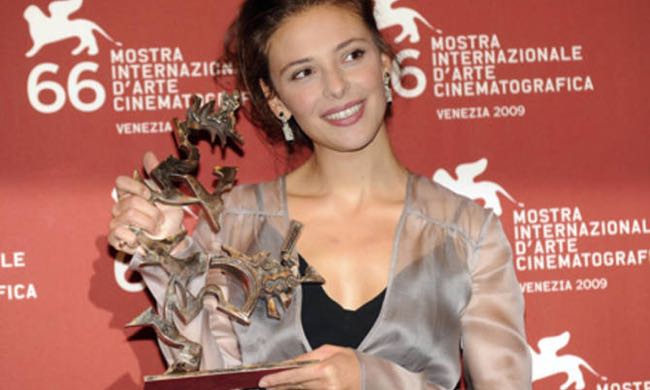 In his guise as a student, Nicola meets Laura and they fall in love with Libero looking on and being surprisingly tolerant. The fabrications inevitably unravel and the film follows the threesome as the political tension escalates.
Placido does well to evoke the period mixing what appears to be documentary footage in with cinematographer Armaldo Catinari's evocative images.
Laura's family, with her two brothers in teenaged rebellion against middle-class traditions, is well drawn and the screenplay by Doriana Leondeff and Angelo Pasquini balances the elements cleverly while Nicola Piovani's score enhances it all.
Scamarcio is plausible as a handsome cop who would rather be an actor and Argentero brings knowing experience to his role of the elder statesman of the protest scene. Trinca combines her fetching looks with a spirited depiction of a young woman striding boldly into the world to leave a lasting impression.
Venue: Venice International Film Festival, In Competition; Cast: Riccardo Scamarcio, Jasmine Trinca, Luca Argentero; Director: Michele Placido; Writers: Doriana Leondeff, Angelo Pasquini, Michele Placido; Director of photography: Arnaldo Catinari; Production designer: Francesco Frigeri; Music: Nicola Piovani; Costume designer: Claudio Cordaro; Editor: Consuelo Catucci;; Producers: Pietro Valsecchi, Camilla Nesbitt; Production: Taodue, Babe Film, Medusa Film; Sales: Films Distrubution; Not rated; running time, 101 mins.
This review appeared in The Hollywood Reporter.