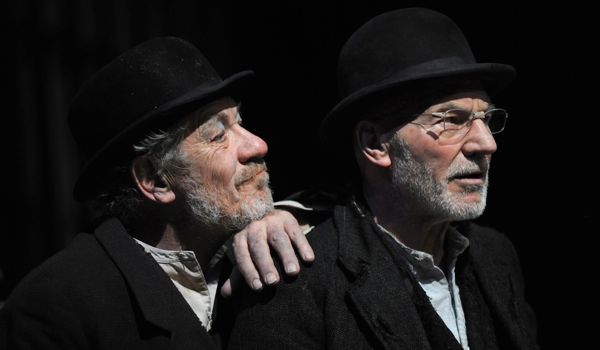 By Ray Bennett
LONDON – If all the world's a stage, then it never has been more true than in the British capital right now. The nation's economy is in dire straits, but that hasn't stopped theatergoers from flocking to the West End, where attendance last year topped 14 million and boxoffice revenue hit a record £500 million ($775 million).
"It's been an extraordinary year of hits, with very few misses," says producer Nica Burns, chair of the Society of London Theatre, which represents all 52 of the city's playhouses. "We've just had an outstanding time."
Hits have included classics from Beckett ("Waiting for Godot" with Ian McKellen and Patrick Stewart, pictured top) and Chekhov ("Ivanov") to Shakespeare ("Hamlet", starring Jude Law, pictured below) and Tennessee Williams ("A Streetcar Named Desire", starring Rachel Weisz, pictured below); new plays that deal with a modern English family ("Jerusalem") and U.S. capitalism ("Enron") and World War I ("War Horse"); long-running musicals such as "Les Miserables," "The Phantom of the Opera" and "Mamma Mia!"; and new tuners including "Sister Act" and "Priscilla: Queen of the Desert."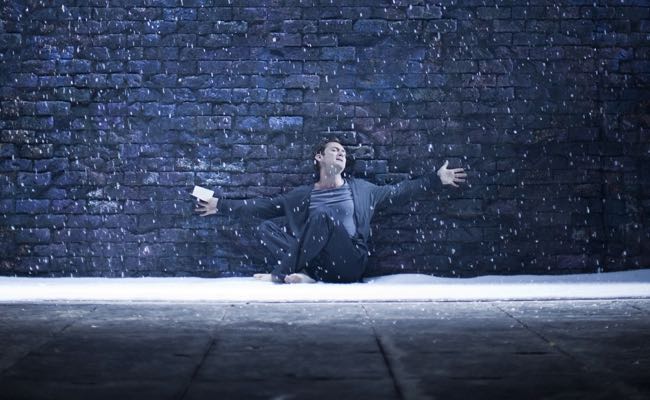 And they keep coming. "Legally Blonde" is a smash hit; Andrew Lloyd Webber's "Phantom" sequel "Love Never Dies" was given a mixed critical reception but opened with a £9 million advance, more than it cost to put on; and the hit Broadway revival of "Hair" recently has transferred to the West End.
The current success owes to several factors, not least of which is a high standard of excellence. Critics have joined the public in being generally bowled over by the range and quality of what has been presented of late.
Two more reasons for the growing appreciation of what's onstage: The lackluster state of British film and television means local talent is gravitating to the theater; and the development of well-trained directors. Almeida artistic director Michael Attenborough says: "TV in the U.S. is infinitely stronger. Most U.K. sitcoms are pathetically vulgar and crude."
Meanwhile, the current crop of top stage directors is among the most innovative and distinctive to date, with Rupert Goold ("Enron"), Michael Grandage ("Hamlet," "Red"), Howard Davies ("All My Sons"), Christopher Morahan ("The Caretaker"), Ian Rickson ("Jerusalem") and Nicholas Hytner ("London Assurance," "The Habit of Art") following in the footsteps of Sam Mendes, Richard Eyre, Stephen Daldry and Trevor Nunn. Burns says simply, "We train great directors." It shows.
Burns, who runs Nimax Theatres with U.S. producer Max Weitzenhoffer, adds: "Not only are more people coming, they're paying more money to see the plays and musicals. Last year, it was a coincidence that so many plays came to fruition in one performing year. It was very much the year of the play. But that doesn't mean the musicals were struggling — it means the plays did better."
Theaters work hard to present a collective face to their public, Burns says: "We are very collaborative; while we compete for audiences, we don't compete between ourselves at all on the big picture, and we work very closely to further our industry."
There is a strong relationship between commercial theaters and nonprofit companies that rely on subsidies from the government's Arts Council in addition to sponsorships and boxoffice. The National, Royal Court, Donmar Warehouse, Almeida and the Chichester Festival play key roles in the development of new plays. Current smashes "Jerusalem," written by Jez Butterworth, and "Enron," by Lucy Trebble, grew within that system.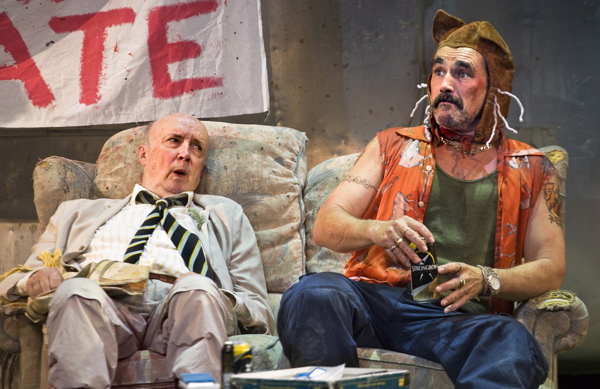 "Jerusalem," for which Mark Rylance (pictured above with Alan David) won the Olivier Award for best actor, was commissioned in 2002. "Enron," which opened recently on Broadway, was commissioned in 2006 and took three years to reach the stage at Chichester. Burns says: "That's really quite short. Nearly all that time is taken in writing, re-writing and workshopping."
One of the biggest draws to the West End is "War Horse," adapted at the National by Nick Stafford from Michael Morpugo's World War I-set novel. Featuring live-sized puppets, the play transferred to the New London Theatre, where it is booking through February.
The National's executive director, Nick Starr, says 43% of the 700,000 additional people who bought tickets for West End plays last year went to "War Horse". He says, "There were real efficiencies involved in spinning it out of the National. It was not complicated in terms of the physical set, but the horse team and the puppets made it an enormous backstage enterprise." The play is bound for Broadway next year.
Nonprofit theater companies also help in attracting big names and it's something on which commercial producers rely, Attenborough says: "A healthy subsidised sector is really important," he says. "Above all, they want the company producing it to have the very best actors. They don't want to hear that the play works but the actors aren't there. They want to get into partnership with us or the Donmar because the best actors want to work with us."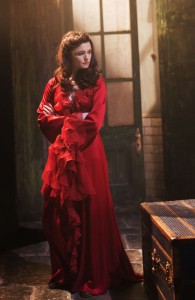 That includes major stars from Hollywood and Broadway. Rachel Weisz (left) was named best actress at the recent Oliviers for her appearance as Blanche DuBois in a production of "Streetcar" at the Donmar. Grandage, that theater's artistic director, is in New York directing John Logan's "Red," about artist Mark Rothko. It ran at the Donmar 12 weeks with the same cast: Alfred Molina and Eddie Redmayne.
"Just having a high-level creative team isn't going to get people in," Grandage says. "A big star is an obvious way to draw an audience's attention, but it's best when it's a package of a tried-and-tested creative team with high-level talent and a big play, a big author."
Oscar winner Kevin Spacey also has proved a success as artistic director at the Old Vic, a nonprofit that relies on private funds and boxoffice. Tom Stoppard's "The Real Thing," starring Toby Stephens, recently opened there, and Spacey has lent his star power to several productions including "Speed-the-Plow" co-starring Jeff Goldblum.
Not everything is a hit, however. "Spring Awakening," a Broadway success, got fabulous reviews, but the public didn't go even though it went on to win the Olivier for best new musical. "None of us in the community could understand," Burns says. "It wasn't my show, but it was brilliant. … 'Wicked' got mixed reviews, and it's the biggest hit."
As a result, producers do everything they can to keep budgets tight. Producer Sonia Friedman says that whereas "Legally Blonde" cost about $15 million to mount on Broadway, she did it in London for $3.8 million. She adds that "La Cage aux Folles" and "A Little Night Music" cost about $5 million apiece in New York but $1.1 million each in London.
"For 'Legally Blonde,' we looked at the whole production and worked out what we needed to keep in order to make it work and lost the elements that made it so expensive, mainly the huge physical production," she says. "It was a very interesting exercise, but we don't need those high budgets."
As a result, the West End is able to offer a greater range of ticket prices than is typical on Broadway. Burns says: "We have always had a system where we have a huge amount of prices, and at most theatres there will be what we call 'day seats' at £20. We're more and more like airline tickets: If you want to come on Saturday night, you'll have to pay the full price; if you are willing to come earlier in the week, you can shop around for a discount."
It's working. It also helps that, as Attenborough says, "It seems in London that there's almost a determination by people to go out to the theater."
This story appeared in The Hollywood Reporter.