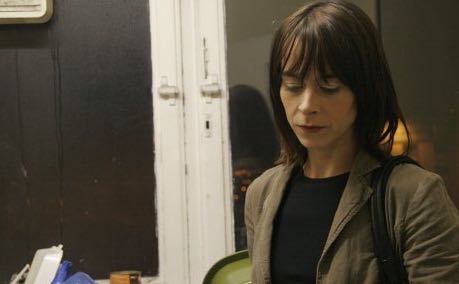 By Ray Bennett
No argument with Helen Mirren's Oscar win for "The Queen": she's brilliant and deserves every accolade that comes her way. But the best performance by an actress in a British film last year was not by England's top dame but by Glaswegian newcomer Dickie in Andrea Arnold's Cannes jury prizewinner "Red Road," which has just been released in the U.K. by Verve.
With Oscar winner Juliette Binoche and this year's Oscar favourite Helen Mirren among the competition, Kate Dickie was content just to be nominated as best actress at the 2006 British Independent Film Awards. Then they called her name.
She said later, "I didn't say anything. I kept looking at the people at the table to make sure I'd heard right. Then I thought I'd better get up and I laughed all the way to the podium. It was hysterical just to be there, never mind winning."
The slim, intense Scottish actress had tasted acclaim at the Cannes International Film Festival when her first feature, "Red Road," a complex thriller directed by Andrea Arnold, won the Jury Prize. It was named best film at the BAFTA Scotland Awards as Dickie and co-star Tony Curran copped the acting prizes and Arnold won for directing and screenwriting.