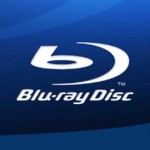 By Ray Bennett
DVD and Blu-ray Disc account for 42% of all entertainment spending compared to 25% at cinemas, 27% for Pay TV or Premium TV, and 5% on Video On Demand and electronic sell-through, according to data published by the US Entertainment Merchants Association.
The dominance of packaged media was confirmed in the ENA document, "D2Report: Discs & Digital: The Business of Home Entertainment Retailing.
Figures showed that Blu-ray spending was up year-on-year 53% in 2010 as VOD spending increased 21% and EST was up 16%.
The EMA estimated that DVD and Blu-ray sales and rental accounted for more than 50% of revenue for Hollywood studios while theatrical box office stood at 26%.
It said that spending on 3D Blu-ray Discs reached $28.4 million in 2010 and estimated that it will hit $682.2 million by 2014.
EMA President and CEO Bo Andersen said that consumer spending reflected a desire for connectivity and the option to simultaneously access content on multiple devices, which included owning the physical copy of the product.
"The home entertainment industry should be encouraged by the strong consumer support for packaged media demonstrating that discs and digital content will coexist in the foreseeable future," he said.
Meanwhile, replication firm Singulus Technologies said that all the signs point to a significant increase in the world market for Blu-ray media over the next several years.
Marketing and Sales VP Sylvia Hitzel said, "In 2010 we sold close to 30 Blu-ray lines. This year we are expecting sales of 50 Bluline II Series replication systems to clients around the world."
Singulus noted in its half-year earnings report that long-time customers "have continued to invest substantially in the production of Blu-ray discs."
This story appeared in Cue Entertainment.