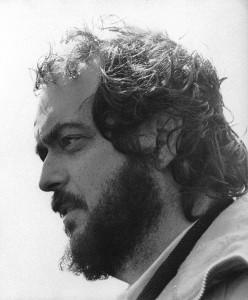 By Ray Bennett
Most celebrities say they want to be judged only by their work and they are happy to repeat that at length whenever "Entertainment Tonight," Vanity Fair and Hello! magazine call.
Stanley Kubrick apparently meant it and preferred to stay home. Because he seldom, if ever, did interviews, the media pouted and branded him a mad recluse.
The filmmaker's estate in the English countryside was portrayed as Festung Kubrick! – a grim, gated fortress where the eccentric genius prowled corridors late at night, played with his high-tech tools, spent hours on the telephone and emerged only to bark at strangers.
Only upon his death do we learn the truth. A remarkable documentary called "The Last Movie" on Britain's Channel Four last week put the lie to Kubrick's reclusive image.
For the first time, we saw his home, set in as gorgeous a piece of the English countryside as you can imagine. We saw his artist wife Christiane and daughters Anya, Vivian and Katharine.
With great serenity, they described – and showed in homemade movie clips – an enviable family life centred on a huge, bright "Big Chill" kitchen that bustled with kids and pets while Kubrick tapped away happily at a portable typewriter.
Tonight at the Beverly Hilton Hotel in Beverly Hills, BAFTA Los Angeles honours Kubrick with its Britannia Award, which is being renamed the Stanley Kubrick Britannia Award for Excellence in Film.
Last Thursday, the Directors Guild of Great Britain gave the late filmmaker its Lifetime Achievement Award. His family was there along with directors Alan Parker, Bryan Forbes, Michael Winner and John Madden, and such performers from Kubrick films as Adrienne Corri and Murray Melvin. Tom Cruise and Nicole Kidman, Sydney Pollack, Malcolm McDowell and others sent warm video tributes.
There were film clips and an hilarious compilation of Kubrick-inspired moments from "The Simpsons." Peter Ustinov made an incomparable appearance in which he played mimicked several of the characters in "Spartacus" – from Kirk Douglas to Laurence Olivier to Jean Simmons to Tony Curtis to Kubrick himself – as he described what it was like to work with the director.
Christiane accepted the award from him and for a moment it seemed as if she were about to make a speech. But she, too, is a Kubrick and she simply and gracefully accepted the standing ovation on her late husband's behalf.
Fear of flying kept Kubrick in England and obviously he was on the phone a lot. Anyone who ever got a wrong number call from him has emerged to crow of a long-distance friendship with Stanley. But if you had lived where he lived and how he lived, you wouldn't have left either.
This column appeared in The Hollywood Reporter