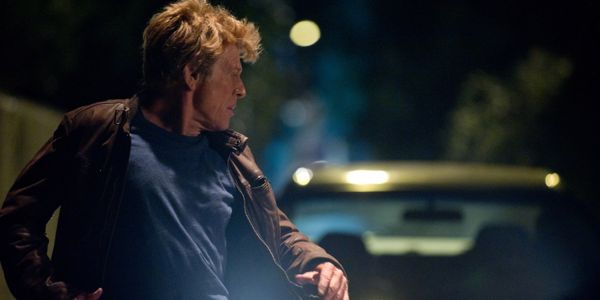 By Ray Bennett
TORONTO – Robert Redford returns to political intrigue and newspapers in "The Company You Keep", which tells of a group of radical activists who have evaded the law for decades under assumed identities and who now face exposure.
Redford directs and stars as Jim Grant, one of a group still wanted for murder during a bank robbery, whose secret existence is threatened when one of them confesses in order to achieve peace of mind. When a young reporter starts to investigate and finds a link to him, Grant goes underground to find his former colleagues and expose the truth of what happened.
It's an intriguing tale and, with a script by Lem Dobbs ("The Limey"), Redford sustains interest throughout although the film does not build to any real level of suspense. Shia LaBeouf is little more than serviceable as the reporter and most of the big-name cast members get only two or three scenes.
Still, it's a pleasure to see Nick Nolte, Richard Jenkins and Sam Elliott as protestors all grown up. Susan Sarandon plays the one who turns herself in and Julie Christie plays the most recalcitrant of the group whose life is more entwined with Grant than at first indicated.
Chris Cooper shows up as Grant's brother and Brandon Gleeson plays a former lawman who knows more than he reveals initially. Terrence Howard and Anna Kendrick play FBI agents and Stanley Tucci plays the newspaper editor.
It moves along at a steady pace with cinematography and music that are entirely adequate but do not leave a lasting impression. Grant's cross-country travels are a bit too easy and some exposition is clunky. Grant tells his brother: "You are my brother", and the newspaper scenes are hackneyed as the editor reminds the reporter: "This is a newspaper; we need stories!" The young reporter complains of his low wage but is still quick to bribe people for information.
The biggest problem is the whole question of time and the characters' ages. The original protests took place in the early 1970s and the film takes place in the present but all the talk is of events that took place 30 years ago. Redford's character says he's been Jim Grant longer than he was his original self, which implies he is in his late 50s. To the filmmaker's credit, his face (even if he has had some work done) looks like the completely lived-in face of someone aged 76. Similarly, Christie beautifully looks her age at 71 and Nolte is rumpled and craggy at the same age.
It's a needless distraction that could have been resolved with a few lines in the script but evidently Redford still nurses the ego that caused him to turn down the dissolute lawyer role that Paul Newman took so effectively in "The Verdict" 30 years ago.
Opens: TBA (UK: StudioCanal / US: Sony Pictures Classics)
Cast: Robert Redford, Shia LaBeouf, Julie Christie, Sam Elliott, Brendan Gleeson, Terrence Howard, Richard Jenkins, Anna Kendrick, Stanley Tucci, Nick Nolte, Chris Cooper, Susan Sarandon, Stephen Root; Director: Robert Redford; Screenwriter: Lem Dobbs, based on the novel by Neil Gordon; Producers: Nicholas Chartier, Robert Redford, Bill Holderman; Executive producers: Craig J. Flores, Shawn Williamson; Director of photography: Adriano Goldman; Production designer: Laurence Bennett; Music: Cliff Martinez; Costume designer: Karen Matthews; Editor: Mark Day; Production: Voltage Pictures, Wildwood Enterprises; 122 mins. Rated: TBA