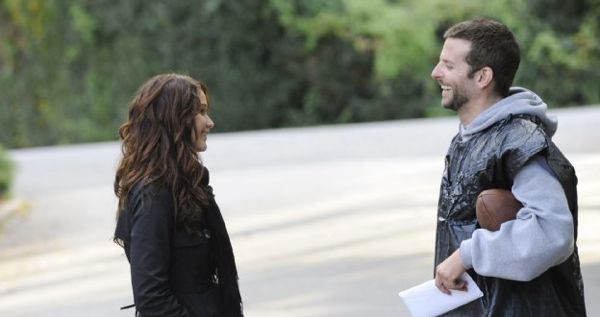 By Ray Bennett
TORONTO – David O. Russell's comedy "Silver Linings Playbook" starring Bradley Cooper and Jennifer Lawrence has won the People's Choice Award at the 37th Toronto International Film Festival (TIFF).
Previous winners of the award include "The King's Speech" (2010) and "Slumdog Millionaire" (2008), both of which went on to be named best picture at the Academy Awards.
The film, which Entertainment will release in the UK on Nov. 21, tells the story of a former teacher's attempts to get his life back on track after a bi-polar breakdown and his relationship with a temperamental and aggressive young woman. Robert DeNiro co-stars with Jacki Weaver ("Animal Kingdom"), Chris Tucker and Julia Stiles.
Ben Affleck's hostage thriller "Argo" (due in the UK from Warner Bros. on Nov. 9) was named as first runner-up with Pathé International's "Zaytoun", directed by Eran Riklis ("The Lemon Tree", "The Human Resources Manage") second runner-up. Both films will screen at the 56th BFI London Film Festival, which runs Oct. 10-21.
Martin McDonagh's "Seven Psychopaths", a crime caper starring Colin Farrell, Christopher Walken, Woody Harrelson, Sam Rockwell and Abbie Cornish, won the People's Choice Midnight Madness Award. Momentum Pictures will release the film, from the maker of "In Bruges", in the UK on Dec. 7. Barry Levinson's horror film "The Bay" and Don Coscarelli's horror comedy "John Dies At the End" were runners-up. The latter screens at the London festival.
The People's Choice Documentary Award went to Bartholomew Cubbins for "Artifact", a film about the music business with Jared Leto and his band Thirty Seconds to Mars in a legal tussle with their record label. Christopher Nelius and Justin McMillan's "Storm Surfers 3D" and Rob Stewart's "Revolution" were runners-up. Blackberry sponsored all the People's Choice Awards.
The prize for Best Canadian Film, sponsored by the City of Toronto and Canada Goose, went to Xavier Dolan's "Laurence Anyways", a story of a love affair that involves a change of gender to be released in the UK by Network Releasing on Nov. 30.
The prizes were handed out Sunday as TIFF came to an end for 4,280 industry delegates, 9% more than last year. Festival organisers said the delegates represented 2,563 companies from 81 countries (up from 77 in 2011). Attendance from Japan, China, India and South Korea increased year-on-year by 40%.
TIFF Artistic Director Cameron Bailey sad, "With the festival's inaugural Asian Film Summit and Mumbai as the focus of the City to City programme, our goal was to attract more interest from delegates in Asia this year and we're very happy with the results."
TIFF said that around 40 films were sold during the festival to territories in Europe, North America, the Middle East, Asia, South America, and Australia.
This story appears in Cue Entertainment