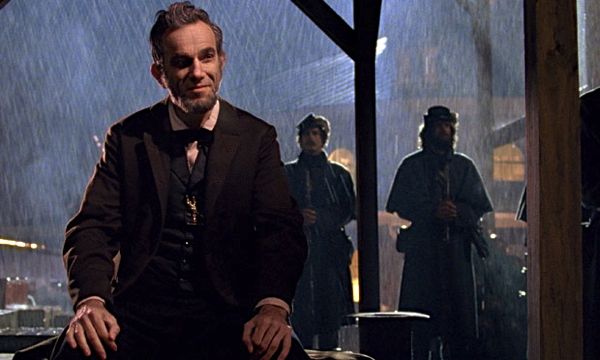 By Ray Bennett
For the first time in a long time there are several films this year that would make an excellent choice as best picture along with a raft of great performances. Below are my picks.
My yardstick has been to assess filmmakers, performers and composers who raised their game, who did the unexpected, and whose contribution to a film made a marked difference.
This is especially true in the supporting categories where several of my choices made the particular films considerably more enjoyable due their contributions.
Some of these films have not opened in the UK yet, but they will be in contention for the Golden Globes, Academy Awards and the Baftas.
Best picture
Lincoln (pictured)
Life of Pi
Silver Linings Playbook
The Master
The Impossible
Zero Dark Thirty
Moonrise Kingdom
Anna Karenina
Killing Them Softly
End of Watch
Best Director: 
Steven Spielberg (Lincoln)
Ang Lee (Life of Pi)
David O. Russell (Silver Linings Playbook)
Paul Thomas Anderson (The Master)
Juan Antonio Bayona (The Impossible)
Best Actor:
Daniel Day Lewis (Lincoln)
Joaquin Phoenix (The Master)
Ewan McGregor (The Impossible)
Bradley Cooper (Silver Linings Playbook)
Brad Pitt (Killing Them Softly)
Best Actress:
Jennifer Lawrence (Silver Linings Playbook)
Naomi Watts (The Impossible)
Jessica Chastain (Zero Dark Thirty)
Rachel Weisz (The Deep Blue Sea)
Keira Knightley (Anna Karenina)
Best Supporting Actor:
Philip Seymour Hoffman (The Master)
Tommy Lee Jones (Lincoln)
James Spader (Lincoln)
Robert DeNiro (Silver Linings Playbook)
John Goodman (Flight)
Best Supporting Actress:
Sally Field (Lincoln)
Amy Adams (The Master)
Samantha Barks (Les Miserables)
Olivia Williams (Hyde Park on Hudson)
Emily Blunt (Looper)
Best Music:
Mychael Danna (Life of Pi)
Dario Marianelli (Anna Karenina)
Alexandre Desplat (Moonrise Kingdom)
Danny Elfman (Hitchcock)
Jonny Greenwood (The Master)