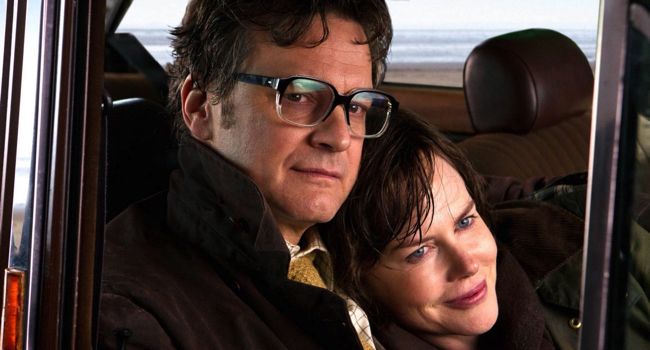 By Ray Bennett
The Toronto International Film Festival, which kicks off on Sept. 5, has a long record of spotting films destined for prizes and commercial success. This year will be no different.
Veteran Time Magazine film critic Richard Corliss calls the first Friday at the Toronto International Film Festival "Oscar night" because for three years the film screened then has gone on to be a big hit and win best picture at the Academy Awards.
Last year it was "Argo", which grossed $232 million in theatres worldwide; the previous year, low-budget French film "The Artist" went on to earn $133 million; and before that "The King's Speech" coined $414 million.
As the 38th TIFF gets under way, all eyes will be on the first Friday night gala, which this year will be Australian filmmaker Jonathan Teplitzky's "The Railway Man". Colin Firth and Nicole Kidman (pictured) star with Jeremy Irvine ("War Horse") in the story of a World War II prisoner who decades later seeks out the Japanese man he holds responsible for his years of torment in a labour camp. It's based on the acclaimed memoir by Eric Lomax and will reach UK theatres on Jan. 3 from Lionsgate UK.
On top of that, the film that audiences at the Canadian shindig have voted as their favourite also has gone on to acclaim and riches. "Chariots of Fire" (1981), "American Beauty" (1999), "Tsotsi" (2005), "Slumdog Millionaire" (2008) and "The King's Speech" (2010) each won the TIFF popular vote before landing an Oscar. Several others have landed Academy Awards for acting such as "Places in the Heart" (1984), "Shine" (1996), "Precious" (2009) and "Silver Linings Playbook" (2012).
High profile pictures announced for TIFF this year include Bill Condon's "The Fifth Estate", about the founders of Wikileaks, which eOne will release in the UK on Oct. 11. Benedict Cumberbatch plays Julian Assange in the film, which co-stars Daniel Bruhl, David Thewlis, Stanley Tucci and Laura Linney and will play on the first night. Artistic Director Cameron Bailey says, "With 'The Fifth Estate', this year's festival kicks off with an electric, timely drama that promises to get people talking. Information is is the most potent currency of our time, and we've found a film that charts just how volatile it can be."
To close the festival on Sept. 15, TIFF has selected "Life of Crime" starring  John Hawkes and Yaslin Bey (Mos Def) as writer Elmore Leonard's characters Louis and Ordell, who were played in Quentin Tarantino's film "Jackie Brown" by Robert DeNiro and Samuel L. Jackson. That film was based on the 1992 Leonard novel "Rum Punch" while "Life of Crime" is based on his 1978 yarn "The Switch". Directed by Daniel Schecter ("Supporting Characters"), the film stars Jennifer Aniston, Isla Fisher and Tim Robbins, and TIFF Director and CEO Piers Handling says, "We want to wrap the festival with a fun ride. 'Life of Crime' invites audiences to enjoy the pure pleasure of watching great actors bring the words of Elmore Leonard to life."
Alfonso Cuaron's astronaut thriller "Gravity" starring George Clooney and Sandra Bullock, which opened the Venice International Film Festival, will have its North American premiere at TIFF before it opens in the UK on Nov. 8 from Warner Bros.
World premieres at Toronto will include several that have a major British presence including "August: Osage County", a family drama based on the award-winning hit play by Tracy Letts and directed by longtime TV producer John Wells ("ER", "The West Wing"). Entertainment will release the film in the UK on Dec. 26. It stars Meryl Streep, Julia Roberts, Benedict Cumberbatch, Ewan McGregor, Abigail Breslin, Juliette Lewis, Dermot Mulroney, Sam Shepard and Chris Cooper.
British directors on hand will include Jonathan Glazer ("Sexy Beast", "Birth") whose latest, "Under the Skin", is a tale of aliens in Scotland based on the frightening novel by Michael Faber and starring Scarlett Johansson. It's World Premiere was in Venice. Richard Ayoade ("Submarine") will debut "The Double" in which Jesse Eisenberg plays a shy man who faces a strange rival for the woman of his dreams. Mia Wasikowska, Wallace Shawn and Noah Taylor co-star.
Kevin Macdonald's "How I Live Now" stars Saoirse Ronan as a teenaged New Yorker sent to England one summer to stay with cousins she has never met. In the pastoral idyll, she falls madly in love but then war breaks out. Tom Holland and George MacKay co-star. Steve McQueen's "12 Years a Slave" stars Chiwetel Ejiofor as a free black man sold into slavery in New York in 1841. Michael Fassbender, Benedict Cumberbatch, Paul Dano and Paul Giamati co-star in a large cast that includes Brad Pitt and Alfre Woodard. The film is due here on Jan. 24 from eOne.
Richard Shepard's "Dom Hemingway" stars Jude Law as a convicted safecracker who seeks what's owed when he's released with Richard E. Grant and Emilia Clarke. Ralph Fiennes tackles his second feature as director following "Coriolanus", a love affair between a mother and schoolteacher played by Felicity Jones and the writer Charles Dickens, played by Fiennes. Titled "The Invisible Woman", the film co-stars Kristin Scott Thomas and Tom Hollander and will be in UK cinemas on Feb. 7 from Lionsgate UK.
Stephen Frears's "Philomena", which Pathé will release in the UK and Ireland on Nov. 1, stars Judi Dench in the title role of an Irishwoman who spends 50 years in search of a son she was forced to give up for adoption a convent. Steve Coogan plays a journalist named Martin Sixsmith who aids her quest in America and writes her story. Roger Michell's "Le Week-End" follows a couple who return to Paris where they honeymooned 30 years earlier. Jeff Goldblum stars with Lindsay Duncan and Jim Broadbent.
Justin Chadwick ("The Other Boleyn Girl") directs "Mandela: Long Walk to Freedom"  based on Nelson Mandela's autobiography with Idris Elba in the title role and Naomie Harris ("Skyfall") as his wife Winnie. Twentieth Century Fox will release it here on Jan. 3.
Clive Owen will have two films at TIFF this year. In Guillaume Canet's "Blood Ties", he plays a convict released after a long stint in jail who tries to make amends with his younger brother, a police office played by Billy Crudup. Marion Cotillard, Mila Kunis, Zoe Saldana and James Caan co-star. In Fred Schepisi's "Words and Pictures" he plays opposite another Oscar-winning French actress, Juliette Binoche, as teachers whose romance sparks a contest over which art form is more powerful.
International premieres at Toronto will include Ron Howard's Formula One saga "Rush" starring Chris Hemsworth as 1970s British racer James Hunt and Daniel Bruhl as his Austrian rival Nikki Lauda. StudioCanal will release the picture in the UK on Sept. 13.
This story appeared in Cue Entertainment.