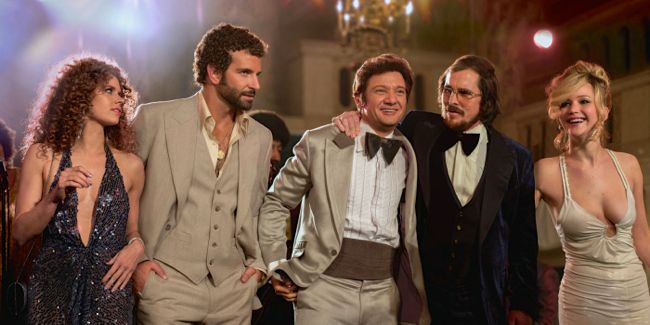 By Ray Bennett
The jazziest American filmmaker since Robert Altman, David O'Russell makes it three top-flight jams in a row with his rambunctious and hugely enjoyable comedy "American Hustle".
Like Altman, Russell assembles expert side-men and women, provides the key notes and lets everyone riff as he leads them through solos and harmonies to a rousing payoff.
The writer-director has moved steadily toward comedy from the drama of "The Fighter" to the comic mix of "Silver Linings Playbook" to "American Hustle", although his new film does resonate beyond laughter.
Based shaggily on a late-1970s event in the US labeled Abscam, it's a tall tale about an attempt by an FBI agent to nail politicians and criminals on fraud charges in a scam contrived by a conman and his partner involving a fake sheik.
Russell uses voice-overs and flashbacks cleverly to flesh out the yarn and reveal more about the players, most of whom are as self-delusional as they are keen to fool others. One of the pleasures of the film is the gradual realisation that one or two of them know exactly what they are doing.
Bale plays Irving, a professional conman who is overweight and bald with a patchwork comb-over but who also has considerable charm and a generous nature. He indulges his gorgeous but nightmarish wife Rosalyn (Jennifer Lawrence) even as he falls for his fragrant partner in crime Sydney (Amy Adams).
When FBI agent Richie DiMaso (Bradley Cooper) blackmails Irving and Sydney into his scheme to entrap politicos and mobsters, Russell and co-writer Eric Warren Singer add ginger to the fizzing pot. The lawman has a surreal life at home and also in the office where his immediate boss (Louie CK) has no taste for his elaborate games. Then a New Jersey mayor (Jeremy Renner) caught up in the scam turns out to be more decent than Irving expected and that complicates things further.
Like Altman, Russell has the ability to direct performers so that their dialogue appears spontaneous and the entire cast rolls with it. Each one has a few solos and they play off each other with verve and flair. Bale is all brass at first but his performance becomes increasingly subtle and engaging while Amy Adams adds to her impressive list of insightful performances as a woman who appears to fray at the edges but actually is sewn very tidily.
Cooper and Lawrence have very different roles from "Silver Linings" as Richie has no way to rein in his wildest instincts and Rosalyn has no idea she needs help. Jeremy Renner shows a deft comic touch as he plays it straight as a mayor too gullible for his own good.  All five deserve the awards attention they will receive.
The same is true for Russell and his team for the sly and funny scrip, spot-on design and splendidly egregious hairstyles and fashions from the period. There's a very savvy soundtrack with songs of hope and betrayal as composer Danny Elfman adds witty asides to a synch track that ranges from Duke Ellington's "Jeep's Blues" to Santana's "Evil Ways" and Steely Dan's "Dirty Work". Jennifer Lawrence almost stops the show with a delirious rendition of Wings' "Live and Let Die".
Check your blues at the door and let Russell's eclectic aggregation put a big smile on your face.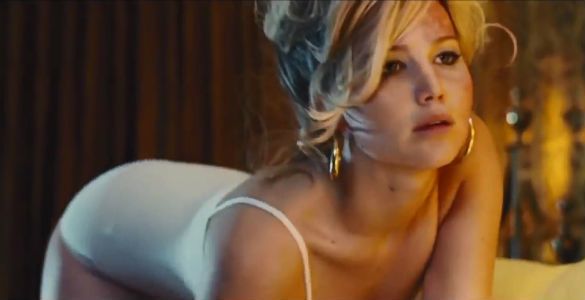 Opens: Dec. 20 / UK: Entertainment Film Distributors; US: Sony Pictures; Cast: Christian Bale, Bradley Cooper, Jeremy Renner, Amy Adams, Jennifer Lawrence, Louis C.K., Jack Huston, Michael Pena; Director: David O. Russell; Screenwriters: Eric Warren Singer, David O. Russell; Director of photography: Linus Sandgren; Production designer: Judy Becker; Music: Danny Elfman; Costume designer: Michael Wilkinson; Editors: Jay Cassidy, Crispin Struthers, Alan Baumgarten; Producers: Charles Roven, Richard Suckle, Megan Ellison, Jonathan Gordon; Executive producers: Matthew Budman, Bradley Cooper, Eric Warren Singer, George Parra Production companies: Annapurna Pictures, Atlas Entertainment; Rating: UK-15 / US-R; running time 138 minutes.