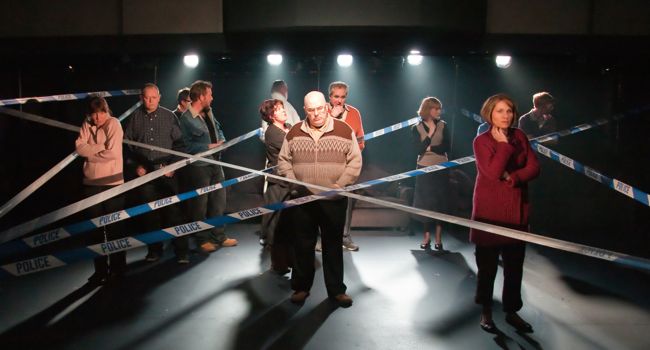 By Ray Bennett
The National Theatre announced its first involvement in the production and distribution of a feature film, a screen version of its hit documentary stage musical "London Road".
The screen adaptation by Alecky Blythe, who wrote the theatrical version with music by Adam Cork, will star Tom Hardy and Olivia Colman among an ensemble cast.
The National Theatre has an established event cinema presence via its NT Live screenings but Broadcast and Digital Director David Sabel told Screen Daily: "This is a step in a different direction. This is a very different medium to NT Live. This felt like an exciting opportunity and an exciting fit. A lot of the infrastructure of a distributor is now in place in my team, but it's still early days."
The trade paper reported that the distribution pact was agreed from the outset with BBC Films and producers Cuba Pictures.
The musical covers the impact of a serial killer on one community with words spoken and sung to match the original phrasing and cadence of recordings made by people who lived where the murders took place. The Hollywood Reporter said when it opened: "It sounds horrible but the National Theatre's production is insightful, funny and moving."
Directed by Rufus Norris, who also directed the stage version, "London Road" will be released in cinemas next year.
Sabel noted to Screen that while many NT plays have been been turned into successful movies – "Amadeus", "The Madness of King George", "The History Boys", "War Horse" – the organisation has not previously had a financial or creative stake in the films "so this feels like an exciting first step".
Details of the distribution pattern were not available not whether or not the NT will make more films, Sabel said: "At the moment, we don't have our eye on other feature adaptations. We're taking it one step at a time but we are developing a strong relationship with audiences through NT Live."
This story appears in Cue Entertainment and Event Cinema News