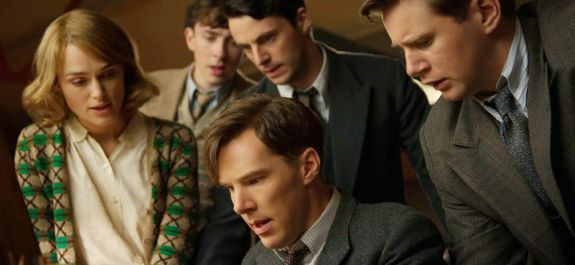 By Ray Bennett
"The Imitation Game" starring Benedict Cumberbatch as World War II code-breaker Alan Turing will be the opening film at the 58th BFI London Film Festival on Oct. 8 with simultaneous showings of the red-carpet event in cinemas across the country.
The drama, directed by Norway's Morten Tyldum ("Headhunters") and co-starring Keira Knightley, Matthew Goode, Mark Strong, Rory Kinnear, and Charles Dance, and with music by Alexandre Desplat, will have its European Premiere at the event, which runs in partnership with American Express.
That means its World Premiere likely will be at the Toronto International Film Festival in September. StudioCanal will release it in UK cinemas on Nov. 14.
It tells of the enigmatic Turing whose work with the top secret code-breaking team at Bletchley Park in World War II shortened the conflict significantly but whose  private life brought opprobrium from the British establishment.
The European premiere will take place at the Odeon Leicester Square in London with a live cinecast from the red carpet with simultaneous screenings in cinemas across the UK. Director and stars are expected to attend the event.
Versions of this story appear in Event Cinema News and Cue Entertainment