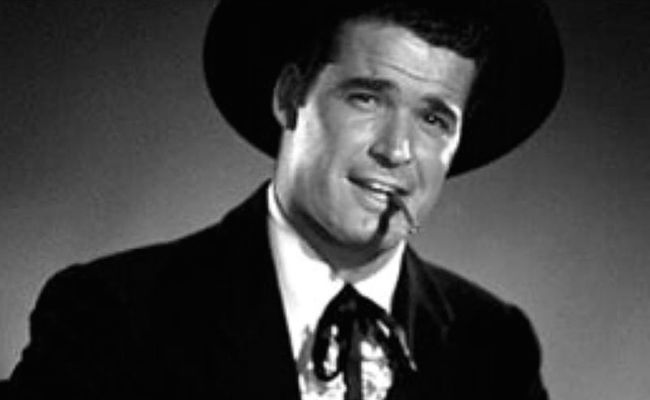 By Ray Bennett
Three times I interviewed James Garner, who has died aged 86, once in a long phone call and twice on set in Hollywood, and each time it was because he agreed to talk about someone else.
He told me: "I don't know if you've noticed, but publicity is something I've always shied away from. My attitude is that so long as I'm working, I don't have to keep poking the name in front of people. I've hired press agents for years to say 'no'."
The first time we spoke it was in 1979 just before "The Rockford Files" came to an end as a series. He'd done more interviews than he intended to including a big piece in Esquire and he said, "They have just been wonderful to me in all these interviews and it makes a hell of a thing trying to live up to."
I had to ask: "Are you really as nice as all that?"
He said, "No! I really didn't want to do that Esquire article after I'd agreed to it because I thought, 'Oh, my god, you know, the way she's talking this is going to be a valentine'. I told her: 'I'm not that nice. I do some naughty things.' I don't want any goody-goody two-shoes image, that's for sure."
Still, the reason I landed that first interview was to talk about the women he worked with. As his stint in "The Rockford Files" drew to a close, I pestered NBC and Universal to get through to him for an interview. I pitched a story for TV Guide Canada on the women in his professional life, especially his agent and producer Meta Rosenberg, who died on Dec. 30, 2004 aged 89, and writer Juanita Bartlett, who died on Feb. 25 this year aged 86.
When Garner and I spoke on the phone on July 28, 1979, and I thanked him for his time, he said, "Oh, it's a pleasure. I'm very happy with the subject." We ran the story on the cover of TV Guide Canada with the headline "Gentleman Jim".
He said, "I've never understood the man/woman thing when it comes to work. I look at people one-on-one and if someone is capable, their sex has nothing to do with it whatsoever. If they're good, they're good. If they're smart, they're smart and it just never occurs to me that because a person is a woman they should be singled out."
Two years later, when he returned to his defining role in "Bret Maverick" I visited him on the set to talk about co-stars Stuart Margolin, who started out in "Nichols" and played Angel in "Rockford", and country music star Ed Bruce, who played Sheriff Tom Guthrie.
Garner was far more interested in speaking about them than he was about himself but over the course of the three conversations we did talk at length about his great movies from "The Great Escape" to "Grand Prix" (pictured below) to "Skin Game" and "The Americanization of Emily", but more about that another time.