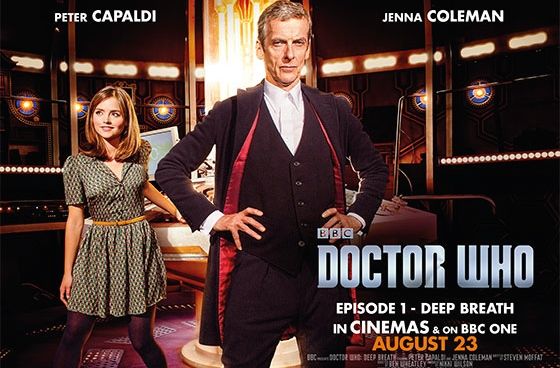 By Ray Bennett
BBC Worldwide said that Peter Capaldi's debut in the title role of "Doctor Who" will be shown in cinemas across the UK and Ireland as well as on BBC One on Aug. 23.
A one-off event will take place at the Odeon Leicester Square in London that will include a Q&A with what BBC Worldwide said will be "some very special guests".
The screening will include the first episode of Series 8 of the sci-fi show plus a new 5-minute video from an upcoming "Doctor Who" DVD release and a 10-minute behind the scenes look at the the first episode, which also will be available via the BBC One red button and BBC iPlayer.
Tickets for cinemas around the British Isles went on sale today along with a limited number of tickets for the Odeon Leicester Square.
More information on which cinemas will screen the event will be made available from www.doctorwho.tv/watch/cinema.
The 50th anniversary episode of the series, "The Day of the Doctor", was simulcast in 98 territories and seen in cinemas in more than 1500 venues around the world.
BBC Worldwide Live Events Director Stephen Davies said, "Following the tremendous success of the 50th anniversary screenings, this is another wonderful opportunities for fans to get together to celebrate another major milestone and enjoy the amazing opening episode of the Peter Capaldi era on the big screen."
This story appears in Event Cinema News