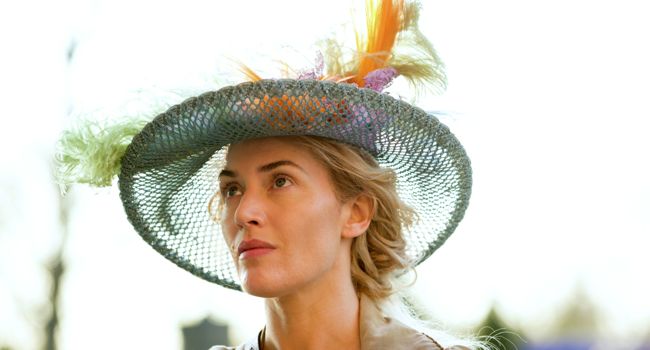 By Ray Bennett
TORONTO – Handsome and creditable, Alan Rickman's period drama "A Little Chaos", about the only woman to design an attraction at Louis XIV's Versailles gardens, is more dogged than inspired.
Kate Winslett plays Madame Sabine De Barra, a widow whose flair for adventurous floral designs catches the the eye of the king's master landscaper Andre Le Notre (Matthias Schoenaerts) despite his penchant for strict order.
The Sun King (Rickman) shares Le Notre's preference for manicured landscapes and ahead of his court's move to Versailles in 1682 he demands "gardens of exquisite and matchless beauty".
De Barra wins the chance to create an outdoor ballroom surrounded by fountains to be called the Rockwork Garden and the film charts the challenges, obstacles and victories of her endeavour. The title refers to her taste for untamed nature and her disruption of the all-male clique of designers.
James Merifield's production design and Ellen Kuras's cinematography make clear the extent of De Barra's creative ambition as she deals with sneering male rivals, poor workmanship and outright sabotage, and fights to overcome budget constraints and severe flooding in order to fulfil her vision.
Romantic inclinations between the female designer and her boss lead to recriminations from Le Notre's unfaithful but demanding wife (played by Helen McCrory), who is a leading figure at court.
The king (Rickman) shares concerns that a woman could manage such an impressive creation although an encounter with her when she at first does not know his identity serves to increase his sympathy.
Rickman, who wrote the screenplay with Allison Deegan and Jeremy Brock, directs with assurance and gives the King requisite measures of arch disdain and displeasure with a little vulnerability due to the recent death of the Queen.
Winslet plays De Barra as a woman of considerable force while Schoenaerts ("Rust and Bone") renders the master landscaper as a man of sympathy but no little gloom. The chords between the two do not really chime but neither do they between De Barra and his wife, played both haughty and flighty by McCrory.
Little is made of the sense of dread that underscores life at Court after a fleeting early reference that suggests failure on Le Notre's part to please the king could result in his execution. When De Barra meets the monarch dressed down for the garden and speaks to him casually, she is not really horrified to discover who he is. Later, when she is presented in Court, her bold address to the king appears contrived rather than credible.
There is a marvellous scene in which the designer meets the cloistered ladies of Court who share their tales of husbands departed and children deceased. Jennifer Ehle, as the king's current mistress, and Phyllida Law (who starred with her daughter Emma Thompson in Rickman's only previous feature, "The Winter Guest", in 1997) both shine in the scene.
"A Little Chaos" plays out satisfactorily, helped by composer Peter Gregson's evocative score, but the low-keyed love affair and absence of genuine menace mean the drama never really catches fire.
Venue: Toronto International Film Festival. Screens at London Film Festival Oct. 17. Opens: UK: Feb. 6, Lionsgate. Cast: Kate Winslet, Matthias Schoenaerts, Alan Rickman, Stanley Tucci, Helen McCrory, Steven Waddington, Jennifer Ehle, Rupert Penry-Jones, Paula Paul, Danny Webb, Phyillida Law; Director: Alan Rickman; Writers: Allison Deegan, Alan Rickman, Jeremy Brock; Director of photography: Ellen Kuras; Production designer: James Merifield; Music: Peter Gregson; Costume designer: Joan Bergin; Editor: Nicolas Gaster; Producers: Gail Egan, Andrea Calderwood, Bertrand Faivre; Production companies: Potboiler Productions, The Bureau, Lionsgate U.K., BBC Films, in association with Lipsync Productions. Not rated, running time 116 minutes.