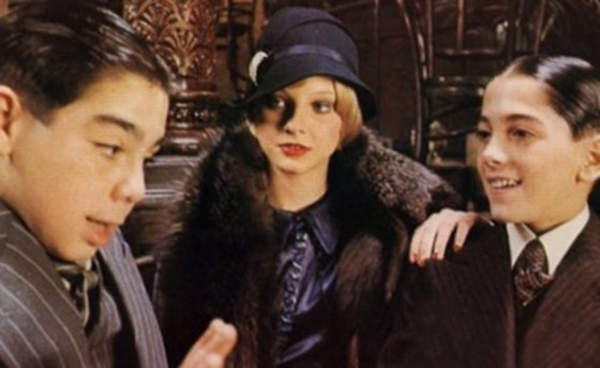 By Ray Bennett
The Lyric Hammersmith in West London has announced that it will re-open next April with a production of the stage musical version of "Bugsy Malone" after a multi-million pound redevelopment.
Based on the 1976 Alan Parker movie, which starred Scott Baio as nice guy Bugsy, Florrie Dugger as aspiring singer Blousey, John Cassisi as Fat Sam and Jodie Foster as Fat Sam's moll Tallulah, the stage show features music and songs written for the film by Paul Williams.
Lyric Artistic Director Sean Holmes, who will direct the revival, said, "'Bugsy Malone' feels like the perfect show with which to open the new Lyric. A work of left-field genius with young people at its heart, it feels like the quintessential Lyric show: celebratory, inclusive and surprising."
Alan Parker said he has always loved that "Bugsy Malone" is performed so often as a play in schools: "But, to be honest, I never ever liked the previous professional on-stage versions. In fact, in recent years, I have actively discouraged professional productions."
Parker said he met a few times with Holmes to hear what the film director described as his "excellent" ideas: "I decided to give a stage production my blessing. I wish Sean and everyone involved well."
Previews of the show will begin on April 11 after the first major face-lift of the venerable theatre in 35 years. It will create new facilities and aim to improve the building's environmental sustainability, owners said. A two-storey extension named the Reuben Foundation Wing will house a dance studio, a TV studio, recording studios, a screening cinema and a digital play space.
The project received backing from the London Borough of Hammersmith & Fulham, Arts Council England, the Department of Education, the Mayor of London, the Reuben Foundation and hundreds of other private donations from individuals, companies and trusts.
Executive Director Jessica Hepburn said, "I can't wait for people to come and see what we've done to the Lyric. I think they're going to be amazed. The project has taken years of planning and fundraising and two years of construction work on site, but next year we're going to unveil something really special. There isn't going to be another producing theatre in London quite like it and there will be no better place for young people and emerging artists to develop their creative talent."
The Lyric theatre has remained open during construction of the extension and it will have its usual pantomime, "Dick Whittington and his Cat" there from Nov. 22 to Jan. 3. For more information, visit Lyric