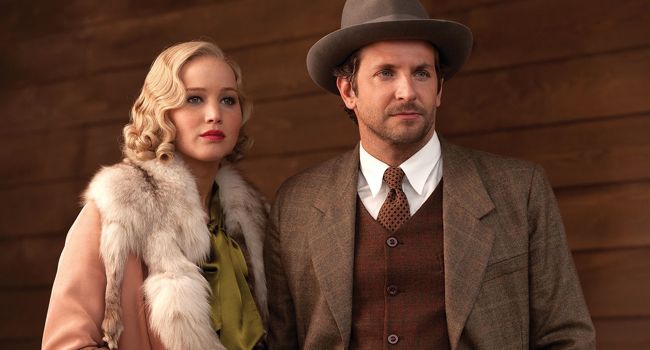 By Ray Bennett
Among the many good things about the new Jennifer Lawrence and Bradley Cooper period drama "Serena" is that you're never quite sure where it's headed but the trouble is that when it's over you're not entirely certain where it's been.
Lawrence and Cooper are both strong in roles that might once have been played by Barbara Stanwyck and Charlton Heston and the handsome production has the feel of something from their era.
Directed by Danish filmmaker Susanne Bier, whose "In a Better World" won the Academy Award for best foreign language film in 2010, "Serena" is based on a 2008 novel by Ron Rash that is set deep in the Smoky Mountains just after the financial crash of 1929.
Cooper plays George Pemberton, ambitious owner of a logging firm that is busy hacking down pine and hemlock in the North Carolina mountains before locals can gain enough votes to establish a national park.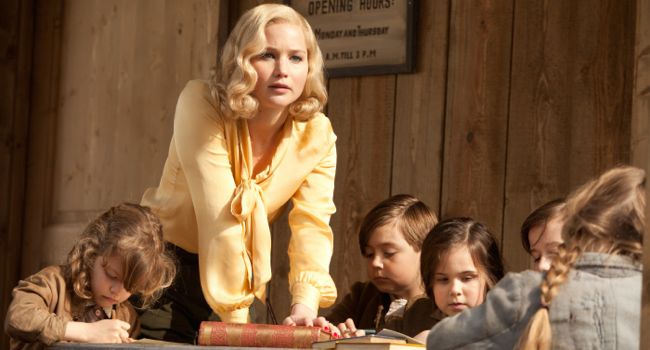 Brash and wealthy, he spots the lovely and headstrong Serena (Lawrence) on a trip north and promptly woos and weds her even though he is warned that she is "wounded". She carries the physical and emotional scars of her escape from a wildfire that claimed the rest of her logging family in Colorado when she was a child.
Their whirlwind romance leads back to the logging camp where she immediately demonstrates an ability to command and wins over the loggers when she trains an eagle to catch the rattlesnakes that have been killing them.
With their shared taste for cutting down trees, they aim to make a fortune and head to Brazil where the rainforest awaits. Pemberton, however, has been cooking the books not to mention steamy moments with a local woman and when a miscarriage scuppers their plans for a huge family, their idealised plans are threatened. The many Brits in the cast include Rhys Ifans, effective as a clairvoyant tracker and enforcer, Toby Jones as the local sheriff, and Sean Harris as an unhappy employee plus Sweden's David Dencik, whose nose is out of joint after Serena displaces him in the firm's operations.
The film deals with capitalism, greed, hubris and betrayal with elements of spiritualism and a touch of horror. The production design is atmospheric with cinematography and music that is all a bit too lush. Its unpredictability keeps things interesting and the two stars are always a pleasure to watch. It's not a disagreeable film; it's just not entirely satisfying.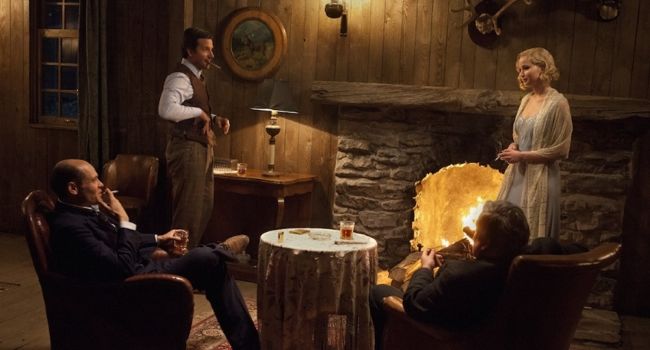 Opens: UK Oct. 24 (StudioCanal) / US VOD, Feb. 26). Cast: Jennifer Lawrence, Bradley Cooper, Rhys Ifans, Toby Jones, David Dencik, Sean Harris, Ana Ularu; Director: Susanne Bier; Writer: Christopher Kyle, based on the novel by Ron Rash; Cinematographer: Morton Soborg; Production designer: Richard Bridgland; Music: Johan Soderqvist; Editors: Mat Newman, Pernille Bech Christensen; Costume designer: Signe Sejlund;
Producers: Nick Wechsler, Susanne Bier, Steve Schwartz, Paula Mae Schwartz, Todd Wagner, Ron Halpern, Ben Cosgrove; Production: 2929 Productions; UK rating 15, running time 108 minutes.