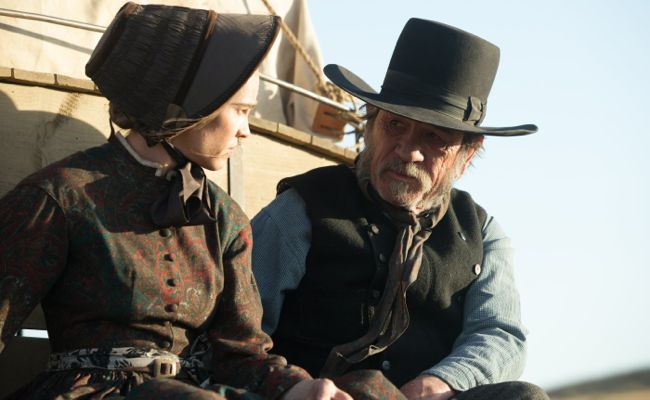 By Ray Bennett
Tommy Lee Jones told me at a recent Bafta screening that he would not want to make a movie without composer Marco Beltrami and when you see his new film "The Homesman", you can see why.
Beltrami's elegiac and evocative music makes an enormous contribution to the picture along with cinematographer Rodrigo Prieto, whose images rank with the classic westerns. Meredith Boswell's production design and Lahly Poore's costumes also set the scene vividly.
"Marco makes his living writing music for big action blockbusters ["World War Z", "The Wolverine"] but I like to think he enjoys making my movies because he's allowed to be original," Jones said.
Beltrami scored Jones's first feature as director, "The Three Burials of Melquiades Estrada" (2005) and his TV movie "The Sunset Limited" (2011) plus Bertrand Tavernier's "In the Electric Mist" (2009), in which the actor starred.
Jones said, "We like to invent instruments" and he described how Beltrami and his associate Buck Sanders had strung piano wires across a house in Malibu with microphones in a water tank. Another time, they put a microphone in a cactus and plucked the spines. He said, "I've always been interested in originality so Marco and I don't need to do a lot of talking." (See a video on the score here)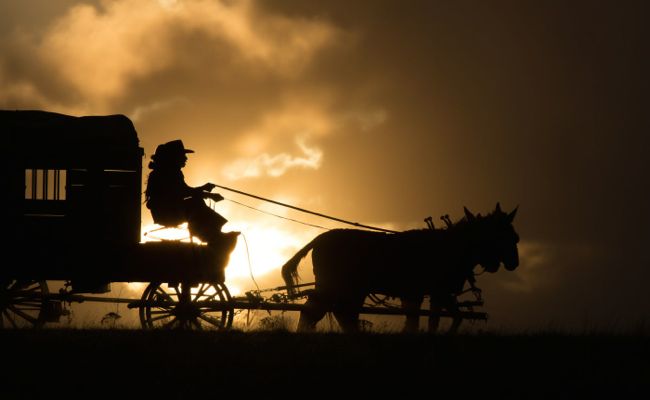 However it is contrived, the music in "The Homesman" adds heft and depth to the story scripted by Jones, Kieran Fitzgerald ("The Ballad of Esequiel Hernández") and Wesley Oliver ("The Sunset Limited") from the award-winning 1988 novel by Glendon Swarthout.
Jones said the script is faithful to the novel, which tells of a strong but lonely frontierswoman named Mary Bee Cuddy (Hilary Swank) in the wilds of Nebraska in the 1850s who volunteers to transport three women who have become deranged back east where they might find help. When she comes upon hapless lynch victim George Briggs (Jones), she agrees to save him if he will accompany her on the long and perilous journey.
The film draws on biblical references of sin and shame, sacrifice and redemption with a touch of the apocalypse as it details the harrowing life of settlers beset by hazards that include loneliness, disease, natural disasters and human devilry. The suffering of women is central to Jones's concerns and compassion is at the heart of a bleak and haunting tale.
Swank is typically committed as a plain woman who fails serially in her attempts to find a husband to fulfil her intent to be a force of good in the new settlement. Briggs is far from husband material but in helping her he has at least the chance to redeem himself in some way.
There is a complete absence of sentiment in the depiction of the three demented passengers played with grim credibility by Grace Gummer, Miranda Otto and Sonja Richter deliver. Meryl Streep, James Spader and Hailee Steinfeld ("True Grit") have cameos deep into the picture.
As he did in "The Three Burials of Melquiades Estrada", Jones the director brings out the best in Jones the actor with an unvarnished portrayal of a self-interested scoundrel of callous wit who discovers more within himself in the face of Mary Bee's courage and vulnerability.
The film is a western in the sense that there are prairies, big hats, horses, villains, Indians and guns, but it's more the human story of women trying to survive in a pitiless land. It is profound and memorable.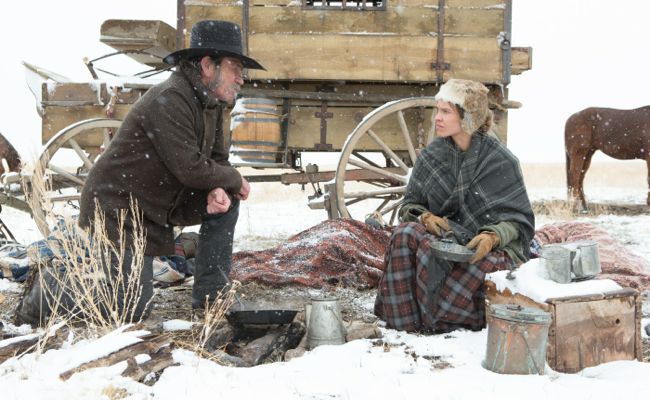 Opens: UK: Nov. 21 (Entertainment One) / US: Nov. 14 (Roadside Attracttions, Saban Films)' Cast: Tommy Lee Jones, Hilary Swank, Grace Gummer, Miranda Otto, Sonja Richter, David Dencik, John Lithgow, Tim Blake Nelson, James Spader, William Fichtner, Jesse Plemons, Evan Jones, Hailee Steinfeld, Meryl Streep; Director: Tommy Lee Jones; Writers: Tommy Lee Jones, Kieran Fitzgerald, Wesley Oliver, based on the novel by Glendon Swarthout; Director of photography: Rodrigo Prieto; Production designer: Meredith Boswell; Music: Marco Beltrami; Costume designer: Lahly Poore; Editor: Roberto Silvi; Producers: Peter Brant, Brian Kennedy, Luc Besson, Michael Fitzgerald, Tommy Lee Jones, Brian Kennedy Executive producers: Deborah Dobson Bach, G. Hughes Abell, Richard Romero; Production: Michael Fitzgerald and Tommy Lee Jones Production; Rating: UK: 15 / US: R; Running time: 122 minutes.