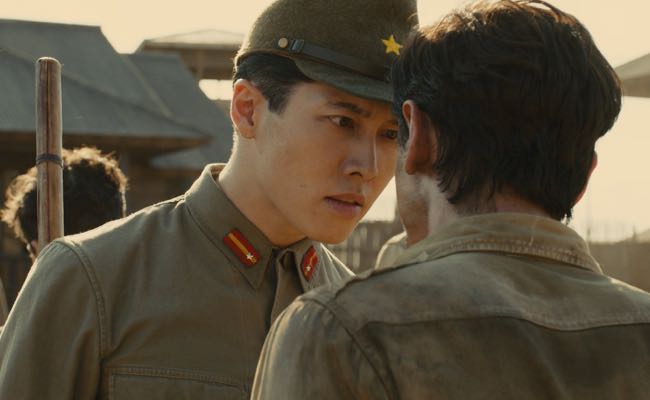 By Ray Bennett
Upcoming Hollywood war films "American Sniper" and "Unbroken" are long and grim with a great deal of violence and suffering and they just seem … empty.
Directed by Clint Eastwood, "American Sniper" tells of Chris Kyle (Bradley Cooper, pictured below) who, in combat in Iraq, was said to be the deadliest marksman in US military history. Directed by Angelina Jolie, "Unbroken" tells of US Olympic athlete Louis Zamperini (Jack O'Connell) who was a prisoner of the Japanese in World War II where he suffered at the hands of a cruel Japanese soldier nicknamed The Bird (Miyavi, pictured above). The events are true and well-documented and the trailer for "Unbroken" pretty much tells the whole story of that film.
They are both superior productions with high levels of performance, action and excitement. The problem is that each film is shallow and inflammatory with no interest in politics or another point of view. Iraqis are portrayed as savages and the Japanese as soulless brutes.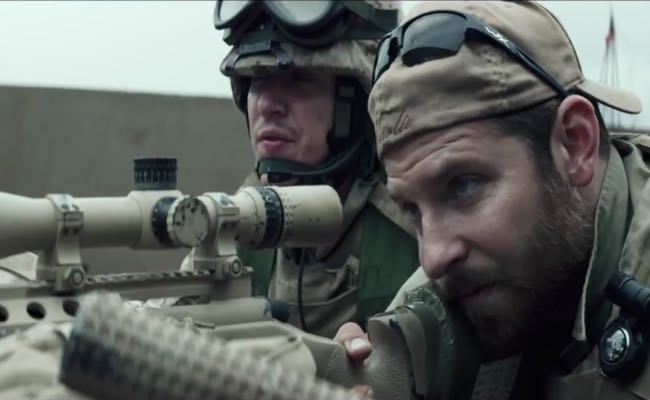 In "The Hurt Locker", Kathryn Bigelow took time for reflection on the lives of people on the other side, allowed for some pause on the part of the central characters and showed the impact war has on individuals. In writer and director David Ayer's "Fury", when tank commander Collier (Brad Pitt) is told that the remaining German army is fighting ever more ferociously to avoid defeat, he says, "Wouldn't you?"
Each of the new films shows soldiers who approach war in the same merciless way. Neither questions the rightness of his particular war. They both view the enemy as less than human and they show no remorse. The hero of one and the villain in the other are shown to be formed by strict fathers with adherence to God and country. Kyle is taught at a young age that it is fine to kill wild animals so long as you show proper respect for the heart you've stopped beating and you don't leave your rifle in the dirt. There's little backstory to the Bird except an explanation that he is a spoiled rich kid with one photo that shows him with his stern military father.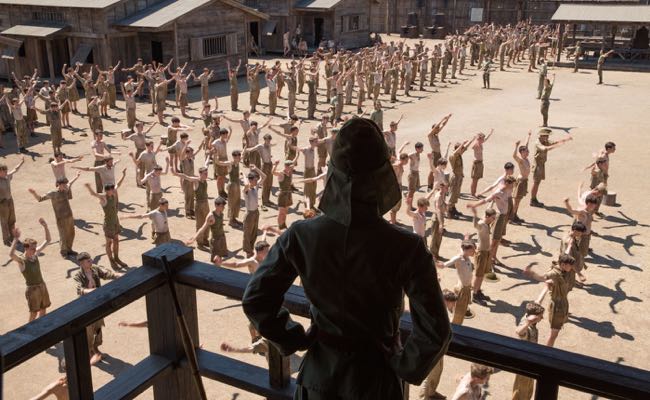 The US sniper claims to have shot to death from long distance more than 160 men, women and children. He states that his priorities are "God, country, family" and he regards his enemies as savages. He declares that he will meet his maker one day with a clean conscience for all of his kills. The Japanese commandant starves, overworks and beats prisoners, especially the Olympic athlete. He has no compassion and no guilt. He tells prisoners, "You are an enemy of Japan. You will be treated accordingly."
The stone-cold killer is acclaimed as a hero and family man while the malicious overseer is depicted as a psychotic sadist. Kyle has no doubt that God is on his side and Zamberini in a moment of deep peril promises God that if he is spared then he will do whatever is asked of him. A note at the end of the film says that he devoted himself thereafter to "God's work" and spent his life advocating forgiveness. That is something that neither film encourages. Instead they demonise the enemy and rabble-rouse for vengeance. Just what we need.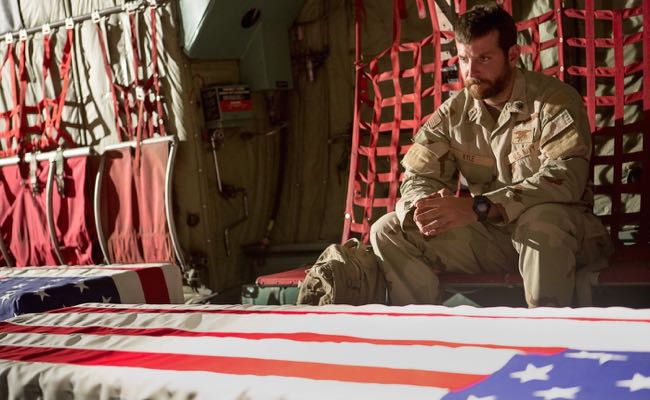 "Unbroken", which co-stars Domhnall Gleeson and Finn Wittrock, opens in the US on Christmas Day and in the UK on Boxing Day. "American Sniper", which co-stars Sienna Miller and Luke Grimes, will be on limited release in the US on Christmas Day and on general release there and in the UK on Jan. 16.