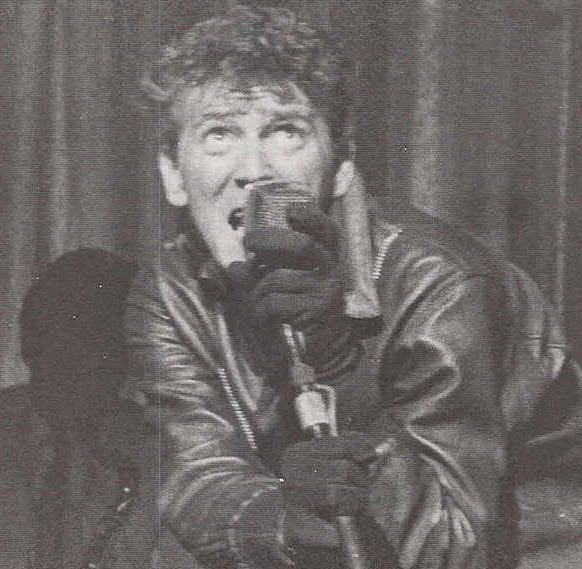 By Ray Bennett
Rockabilly star Gene Vincent, who was born on this day 80 years ago and died on Oct. 12, 1971, had a huge influence on my musical tastes with '50s tracks such as "Be-Bob-a-Lula" and "Right Here on Earth".
I interviewed him in the early 1960s backstage at a music venue in Gravesend, Kent, called the Co-op Hall just a few years after the car crash in which Eddie Cochran (pictured below) died and Vincent and songwriter Sharon Sheeley were both seriously injured.
Vincent already had a bad leg from an earlier motorcycle accident and in the black leather outfit and gloves that UK television producer Jack Good had styled him, he had the hunched and painful look of a wounded rock'n'roll Richard III.
He put on a good show, I think with backing from Sounds Incorporated, but the interview did not go well whether it was shyness, medication or booze on his part.
He had a manager with him, a heavy-set recording industry stereotype with a big cigar. Each time I asked Vincent a question and the performer mumbled a response,  Cigar Man said, "What Gene means to say is …"
Vincent went on to make more records back in the U.S. and he was the first inductee into the Rockabilly Hall of Fame in Nashville in 1997. He, and later his US band the Blue Caps, were inducted into the Rock and Roll of Fame. Richly deserved.
Listen to "Be-Bob-a-Lula"