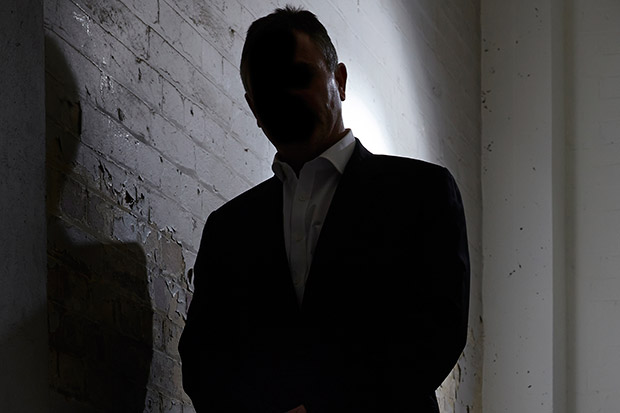 By Ray Bennett
Things you might know about Andy McNab: He was a highly decorated SAS soldier; he wrote the bestselling "Bravo Two Zero" about his time in combat in the Gulf War; and he writes action thrillers, the latest of which is titled "The New Enemy".
Things you might not know about Andy McNab: He has been married several times; he loves films like "Mamma Mia!" and "Little Miss Sunshine"; and he enjoys watching Fox News because it makes him laugh.
McNab (a pseudonym required for security reasons) became famous as a soldier but today he prefers to think of himself as a storyteller. The former SAS man retired in 1993 and became a writer and documentarian. In a two-disc DVD titled "Andy McNab's Tour of Duty", the former warrior goes back to the battlefront to tell real-life tales about what it's like to face the enemy.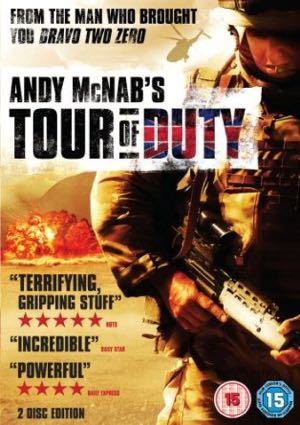 McNab used his experience and familiarity with all kinds of warfare to describe in detail how things really happened. It's thrilling stuff but also well balanced between recollections and analysis so that it appeals not only to fans of derring-do but those with a genuine interest in real-life stories of warfare.
It was because of McNab the soldier that men and women serving in Iraq and Afghanistan sent him letters and clips about things they'd seen and done. It was McNab the storyteller who convinced the Ministry of Defence (MOD) that it would be a great idea to build them into a TV series and eventual DVD.
He says, "They send me all this UGC (user generated content) and some of it is awful, either really graphic or you can't see anything. But some is really good. But there was a big problem with the MOD not only over censorship but also the question of who owns it. Is it Crown copyright, or does it belong to the individuals?"
Not least because of his service record and good reputation, McNab resolved the issues and "Tour of Duty" features material sent in along with footage shot by MOD camera teams and interviews with those involved in the events related.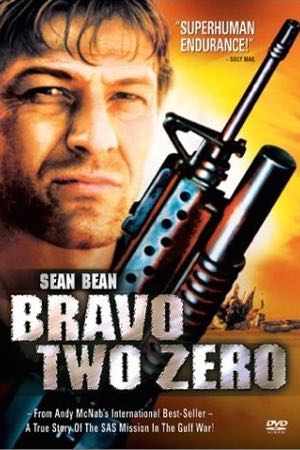 He says, "I go to Basra and Afghanistan to do research and write articles, I get invitations from some of the units and a lot of the guys running units these days I know anyway from my time. Sometimes it's difficult getting the lads talking but once you kick 'em off, they don't stop."
He admits that he leads a strange life now between such visits and travelling as a novelist and lecturer: "I'm in the middle of the desert in Afghanistan, sitting in a tin drum, and then I'm suddenly at the Four Seasons in New York."
Being with professional soldiers on a regular basis, however, means that the author must stay up to snuff with his basic training: "I'm under pressure the minute I get there. I have to demonstrate that I still have the skills otherwise I'll look like a right git. In one of the episodes in the series, I'm there on the range firing a sniper rifle from 900 metres. If I miss, that's it."
Still, he says he finds it great fun and is proud of the men and women who serve: "Without doubt now, the British infantry is the best equipped and most professional it's ever been. In the series, it's just about trying to show that these guys are like everyone else. In Britain, we're not as much of a martial country as think we are. You very rarely see a soldier on the streets. We've lost a bit of that. This tribe, this army, we don't really know them. These guys do extraordinary things but they're ordinary people."
McNab is critical of British media for failing to cover military action and crime as they should: "It's the most sanitised media in the UK and the US. The Italians had some lads killed in Afghanistan and they showed a lot more about it than we get. Not dead soldiers, but you see bloodstains and wrecked vehicles. We'd just get a little report. We're slightly detached from these things."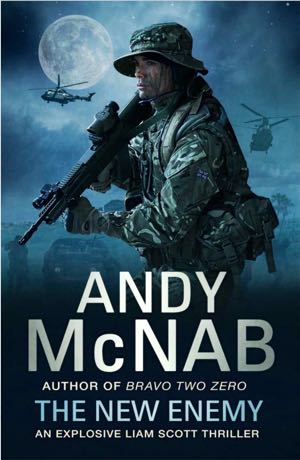 When he looks for entertainment, however, while the former warrior has seen the "Rambo" films, his greatest interest is in good stories: "I saw 'Mamma Mia!' and I loved it. I thought 'Juno' was terrific. These are just fantastic stories. You see something like 'Little Miss Sunshine' and you wonder, how did they think of that? It's a lovely bit of storytelling. We watched 'Mad Men' and you think, well, it's just about advertising guys but the stories are so good. We put it on and watched it all until 4 o'clock in the morning!"
McNab stays away from politics in "Tour of Duty" as he prefers to focus on what goes on rather than why. He says he watches Fox News because he finds it funny but prefers Jon Stewart's "Daily Show".
He travels a lot and keeps his location as well as his identity under wraps. He's spent time in Los Angeles but doesn't think he could live there. He lived in Cannes for a time but used to get annoyed when the festivals and markets came to town and all the restaurants raised their prices: "I used to think, 'Get over yourselves!'"
But he loves being in London where he grew up in the eastern part of the city. He remains a Millwall supporter but he had a surprise on a visit to the area and the old soldier won out over the storyteller: "I saw a poster for the club that was all about how it was great for families. I endorse the sentiment, "but I thought, 'Hang on, that's not Millwall!"
This article appeared in the November 2008 edition of Cue Entertainment. For his latest works see the Andy McNab website