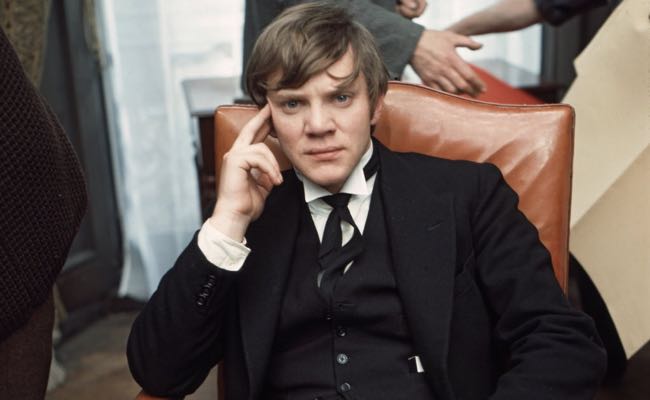 By Ray Bennett
CANNES – Stephen Frears is a big-time movie director ("The Queen") and this year's jury president at the snazziest film festival in the world, but Malcolm McDowell recalls yelling at him to fetch the tea on the set of Lindsay Anderson's 1968 Palme d'Or winning picture "If …" (pictured).
The actor teased the director about it Friday night as Frears introduced McDowell's new film "Never Apologize" at its Cannes Classic screening.
Quentin Tarantino, whose film "Death Proof" is In Competition, was in the audience to see McDowell's loving remembrance of the life and times of Lindsay Anderson, for whom the actor also worked in "O Lucky Man" (1972) and "Britannia Hospital (1982).
Producer Mike Kaplan, who produced Anderson's last film, "The Whales of August" (1987), directed the picture, which is a based on a show first presented at the Edinburgh Arts Festival in 2004.
The film version is a faithful rendering of the stage presentation, which I saw when it played on the Cottesloe stage at London's National Theatre. It's full of terrific tales and anecdotes from Anderson's rich film and stage life told by an actor who is seldom given the opportunity to express his full range these days.
It's also a reminder of what a charismatic screen star McDowell is. I will review the picture for The Hollywood Reporter but meanwhile here's an excerpt from a piece that Kaplan wrote for Guardian Unlimited.
"Malcolm McDowell is describing the scene in a London screening room in the late 60s, as he, director Lindsay Anderson, composer Alan Price and producer Michael Medwin look for scenes to cut out of O Lucky Man! Warner Brothers have refused to release the film at its nearly three-hour length.
"By accident, the projectionist jumps from reel eight to reel 10. Anderson yells 'Stop!' McDowell counters, 'Great cut!' He knows, mistake or not, that it will satisfy the studio's demands. Anderson balks vociferously, then reluctantly agrees.
"Five years later, he bamboozles Warner Brothers into restoring reel nine, but the original negative has been lost and when the duplicate negative is printed, reel nine looks a little grainy – unlike the rest of the film. Anderson, however, loves the difference in texture.
"As he tells McDowell: "Art is sometimes a happy accident."
Here's Kaplan's full article