By Ray Bennett
Kevin Spacey's tenure as artistic director of London's Old Vic continues apace with a marvelous stage version of "All About My Mother" running through Nov. 24.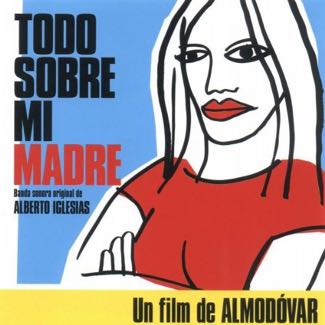 Not least of its many charms is the film's beautiful original music by Spanish composer Alberto Iglesias, which won him one of his six Goya Awards. Iglesias has scored the last six Almodovar films including his most recent, "Volver."
Iglesias's score for Fernando Meirelles' 2005 picture "The Constant Gardener" won him the music prize at the Festival de Cannes plus Oscar and BAFTA nominations, and he picked up the music award at the Venice International Film Festival for his work on John Malkovich's 2002 film "The Dancer Upstairs."
Upcoming films include Marc Forster's Afghan tale "The Kite Runner," due for limited release in the United States on Nov. 2 and the United Kingdom on Dec. 26, and Steven Soderbergh's two films starring Benicio Del Toro as Che Guevera, "Guerilla" and "The Argentine" due in 2008.
On Oct. 19 he will be in Ghent for a concert of his film scores as part of the three-day music event at the Flanders International Film Festival, about which more shortly. The San Sebastian-born composer's film music places him high on the industry A-list and his themes and cues sound just as good on his albums as they do in the films.
Read my review from The Hollywood Reporter