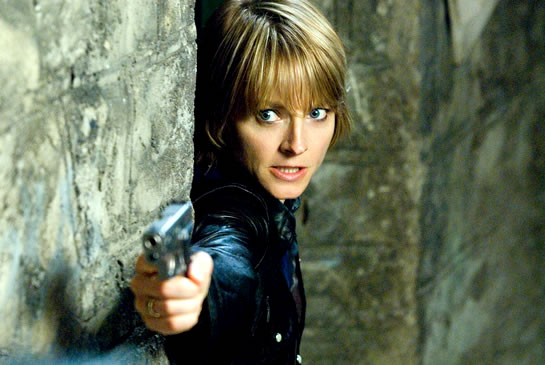 By Ray Bennett
Director Neil Jordan says that "The Brave One" is a vigilante story that he shot as a horror film.
Jodie Foster plays an intelligent woman who discovers that she is capable not only of wreaking violence on the thugs who killed her lover and beat her within an inch of her life, but also of rendering street justice to other perpetrators.
Jordan says, "It's the story of a woman who finds this thing inside her that she didn't know was there. It's like an out-of-body experience. I've always been intrigued by the idea of justifiable payback; that the victim has the right. What interested me was the spectacle of this woman and the strange way that my sympathies never departed from her."
Foster's star turn will please audiences but the film cannot escape its core theme, which is that anyone is capable of becoming a killer and might just get away with it. The issue goes back to "Death Wish," the 1974 Michael Winner film starring Charles Bronson, based on Brian Garfield's novel.
To put the gun in a woman's hand raises many questions that the film, as good as it is, does not attempt to answer. The film is very well constructed with New York made to look dark and threatening in Philippe Rousselot's cinematography while Dario Marianelli's score serves both action and intrigue effectively.
Foster is outstanding as the troubled and extremely resourceful radio reporter who picks up a gun to fight not only her demons but also those of other people. Terrence Howard is equally strong as a cop who befriends the woman and then begins to suspect what she is doing. Nicky Katt delivers some funny lines as a fellow detective and Mary Steenburgen is good as the radio boss.