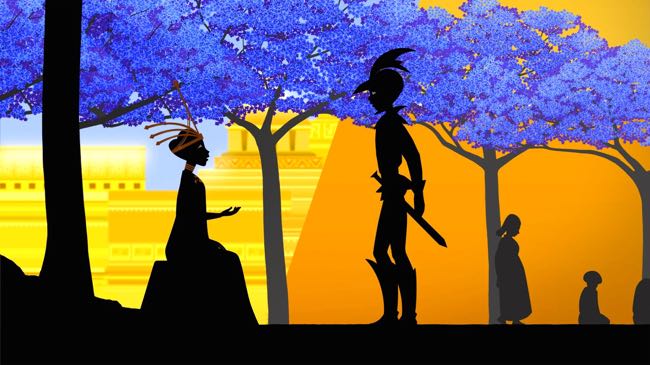 By Ray Bennett
BERLIN – Animation in silhouette makes for fine images and there are some nifty fables in French artist Michel Ocelot's "Tales of the Night" (Les contes de la nuit) but the design necessarily lacks facial expression and the Dolby 3D makes no impact at all.
The film will be released in 2D as well, and it's difficult to see what difference that would make, especially for international audiences with subtitles that are essential for the storytelling but serve to diminish the 3D even more.
It's a pleasing concoction of fairy tales invented by a young couple that involves adventurers, princesses, monsters, friendly beasts, and people who change into animals. The adventures all have a moral to them and children unspoiled by videogames might well find the film enchanting.
It will charm festival juries and it should find an audience if marketed clearly to families with small children, although in 3D it would do better with changes in language to suit each territory.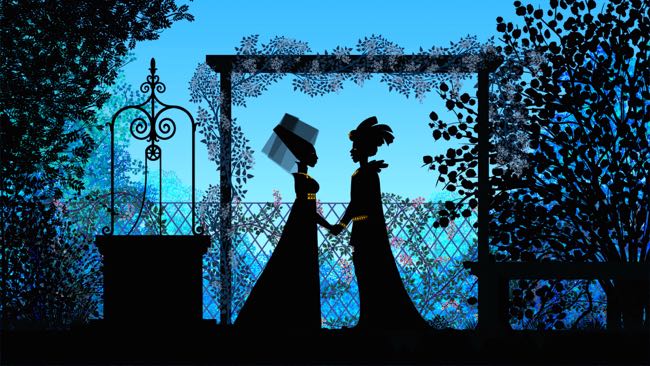 The set-up is that a young man and woman meet at a magical little movie house where a technician has a box of tricks that allows them to make up their own fantastical stories. Six yarns follow with the two giving flight to their imagination in romantic adventures in exotic places filled with danger.
One has two sisters who are rivals for a handsome soldier whose secret is that he's a werewolf. There's a boy who must risk peril in a series of impossible quests if he's to win the hand of a princess. A pretty girl faces sacrifice to a city of gold's ferocious benefactor unless a newcomer can find a way to save her.
A boy trains to master a magic tom-tom drum that makes everyone dance, and a talking horse befriends a boy who can never tell a lie even when his sweetheart's life is threatened. Finally, a doting young man sees his beloved turned into a doe by a jealous sorcerer and she will stay that way unless he can find the touch that will change her back.
Ocelot's stories have great charm and there is wonderful invention in the shape and movement of the silhouettes. But each person's eyes are just white and while they change shape, the rest of each face is featureless black. Only in wide-shot does the filmmaker's art shine through and that pleases but not does actually provide much of a thrill.
Venue: Berlin International Film Festival, In Competition; Director, screenwriter: Michel Ocelot; Production designers: Anne Lisa Koehler, Christel Boyer, Simon Lacalmontie; Music: Christian Maire; Editor: Patrick Ducruet; Producers: Christophe Rossignon, Philip Boeffard; Not rated; running time, 84 minutes.
This review appeared in The Hollywood Reporter.