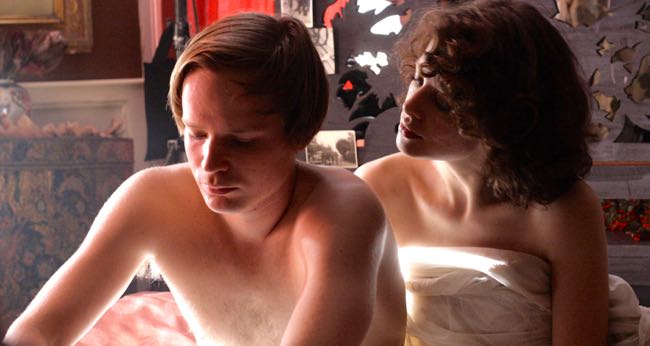 By Ray Bennett
Karlovy Vary, Czech Republic – Tomas Masin's "3 Seasons in Hell" tells of the terror that ensued in Czechoslovakia in 1948 when, having just emerged from the hell of Nazi occupation, the country was overrun by the Soviet Union.
Based loosely on the memoirs of Czech writer Egon Bondy, it tells of a poet named Ivan Heinz (Krystof Hadek) who subscribes to an unruly mix of artistic freedom, political anarchy and Marxism that he spits energetically into the face of the authorities.
A well-constructed historical drama with memorable images and fine performances, the film should do well internationally and appeal especially to those wishing to add to their knowledge of the post-World War II period behind the Iron Curtain. A suspenseful sequence involving a desperate smuggling attempt into Austria and images of the devastation of Vienna add to the film's power.
Director Masin and his co-writer Lubomir Drozd follow Ivan over three years as he conspires with other dissidents to resist the ugly boot of communist power and simply survive. Using costumes and props from the period, Masin conveys vividly the chaos and terror of the time with considerable help from production designer Martin Kurel and director of photography Karl Osjarsson.
He also draws striking performances from young leads Hadek and Karolina Gruszka (pictured with Hadek), who plays Jana, the flamboyantly independent and beautiful young woman he falls in love with. Martin Huba brings seen-it-all dignity to the role of Ivan's stern but loving father, and the supporting roles are cast shrewdly.
At first, Ivan is shown being as tiresome as he is restless, spouting nonsensical slogans and defying authority in the most painless and adolescent ways. Leaving his weary but tolerant and generous father, he goes to live in a hovel inhabited by sickly artist friend Hanes (Tomasz Tyndyk) and gradually his political awareness matures.
Meeting the wild and colorful Jana, he is smitten immediately despite Hanes' caution: "If you don't win her, you lose. If you win her, you still lose."
It is a measure of the skilful screenplay and the performances by Hadek and Gruszka that two characters whose fate appears at first to be inconsequential, come to mean a great deal.
The annoying poet and his promiscuous beauty end up as substantial figures representing the innocence that suffers most under repression.
Venue: Karlovy Vary International Film Festival, Official Competition; Cast: Krystof Hadek, Karolina Gruszka, Martin Huba, Jan Kraus, Tomasz Tyndyk; Director: Tomas Masin; Screenwriters: Tomas Masin, Lubomir Drozd; Director of photography: Karl Oskarsson; Production designer: Martin Kurel; Music: Filip Jelinek; Costume designer: Katarina Holla; Editor: Petr Turyna; Producer: Monika Kristlova; Production company: Dawson Productions; Sales: The Yellow Affair; Not rated; running time, 110 minutes.
This review appeared in The Hollywood Reporter.