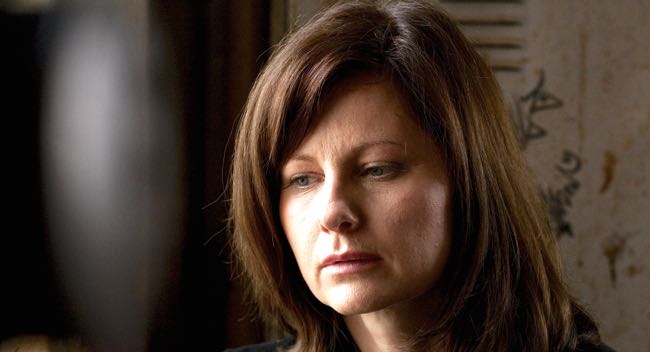 By Ray Bennett
KARLOVY VARY, CZECH REPUBLIC – Polish filmmaker Pawel Sala's "Mother Teresa of Cats" attempts to reveal why two sons murder their mother by tracking backwards from the killing. He loses sight of his objective, however, and appears no wiser at the end, or the beginning depending on which way you look at it.
With a stilted format, few scenes of intensity and no real insights to be had, the film is unlikely to make much of a dent internationally.
Starting with the arrest of the boys, titles introduce scenes one day earlier, two days earlier and so forth, although each time frame is from the arrest, not the previous sequence, which is a bit confusing at first.
By not returning to the present until the picture ends, and then inconclusively, the device serves only to distance viewers from the crime with no better understanding of what led to it.
It has fine performances and a gritty sensibility but while writer-director Sala has taken the story from real events and he touches on social pressures including war, he has neither answers nor solutions.
As the oldest son, Mateusz Kosciukiewicz has the intense bearing of a cocky young man who thinks he's smarter than most, and his eyes can twinkle with mischief and shift abruptly to something deeply sinister. Filip Grabacz plays the younger brother with the right air of gullibility and eagerness to please.
Ewa Skibinska (pictured) shows that the mother's attractive domesticity and concern for a house full of cats get off track when she must deal with temperamental sons. As the father, a soldier returned from serving in one of the world's hotspots, Mariusz Bonaszewski conveys a genuine sense of being lost.
But the roles are underwritten and the further back in time the picture goes, the more banal becomes their life. That might be Pawel's point, but it's not terribly satisfying.
Venue: Karlovy Vary International Film Festival, Official Competition; Cast: Ewa Skibinska, Mariusz Bonaszewski, Mateusz Kosciukiewicz, Filip Garbacz; Director, writer: Pawel Sala; Director of photography: Mikolaj Kepkowski; Production designer: Katarzyna Jarnuszkiewicz; Music: Marcin Krzyzanowski; Editor: Agniezka Glinska; Producer: Slawomir Rogowski; Production company: Rozwoj Film Production; Sales: Rozwoj Film Production; Not rated, 95 minutes.
This review appeared in The Hollywood Reporter.