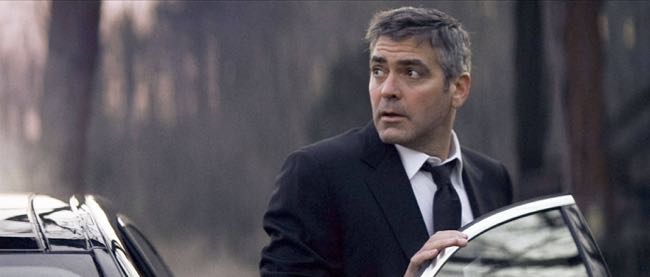 By Ray Bennett
Tony Gilroy's gripping thriller "Michael Clayton" starring George Clooney, which previews in the U.K. today and opens Friday, is the writer turned director's second topnotch film in 2007.
Paul Greengrass directed Gilroy's script for the hugely entertaining "The Bourne Ultimatum," which continues to thrive at box offices everywhere. "Michael Clayton" is a more cerebral type of suspense film akin to classics such as "The Parallax View" and "Three Days of the Condor" but it's also a winner.
Clooney is in great form playing a fixer at a big law firm dealing with the meltdown of a senior partner (the excellent Tom Wilkinson) who sees the error of his ways in defending an unprincipled multi-national corporation. Tilda Swinton gives a sizzling performance as a femme fatale.
It's early yet, but don't be surprised to see the film edge into next year's Oscar race with nominations for Clooney as best actor along with Swinton and Wilkinson in the best supporting categories.
Another of the film's many pleasures is the imaginative score composed by James Newton Howard and after being Oscar-nominated four times for scores and twice for songs, this could be his year.
Howard has written the music for all of M. Night Shyamalan's films including "The Village," for which he landed his most recent Oscar nom. His others were for "My Best Friend's Wedding, "The Fugitive," "The Prince of Tides." He was also nominated for best song for "Look What Love Has Done" from "Junior" and "For the First Time" for "One Fine Day."
A top-flight film composer since "Head Office," a 1985 comedy from director Ken Finkleman, Howard also wrote the theme for TV's long running hit "ER." Up next is Scott Frank's caper movie "The Lookout," which is due in the U.K. Oct. 26.
Warner Bros. gives "Michael Clayton" a limited release in the United States on Oct. 5. It goes wide on Oct. 12 with international territories to follow. ad guy himself.