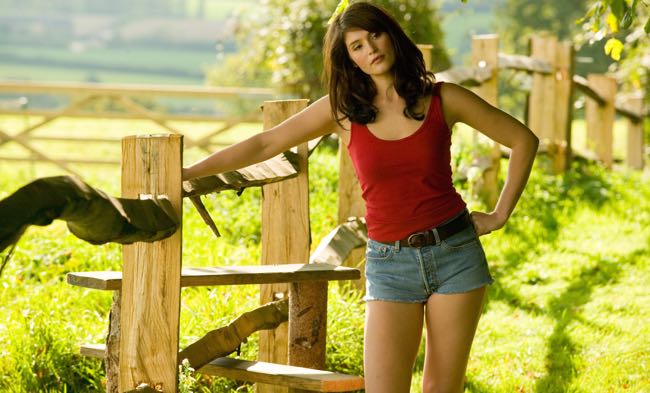 By Ray Bennett
CANNES – A film that claims to be a literary comedy set in England's West Country based loosely on Thomas Hardy's "Far From the Madding Crowd" had better deliver the goods, and Stephen Frears' new film, "Tamara Drewe," pretty much does.
Jaunty and entertaining, it's a faithful rendering of a comic by Posy Simmonds for the upscale British newspaper the Guardian and published subsequently in graphic novel form. Simmonds fans should be happy as Frears and screenwriter Moira Buffini make pleasing work of her material with plenty of laughs.
Ben Davis also makes the heaths, woodland and vale plus the cottages in the county of Dorset look ravishing enough to please Hardy himself. Alexandre Desplat's agile score employs gifted soloists along with the London Symphony Orchestra to help embroider the pretty pictures.
Like the comic strip, the film includes a couple of unruly teenagers to balance all the adult humour, and while these characters' antics make the film uneven, they probably widen its demographic potential. Boxoffice potential looks solid as a result.
Gemma Arterton, who shone recently in the title role of Hardy's "Tess of the D'Urbervilles" for a BBC miniseries, plays Tamara Drewe, drawn from Bathsheba Everdene in Hardy's "Madding Crowd."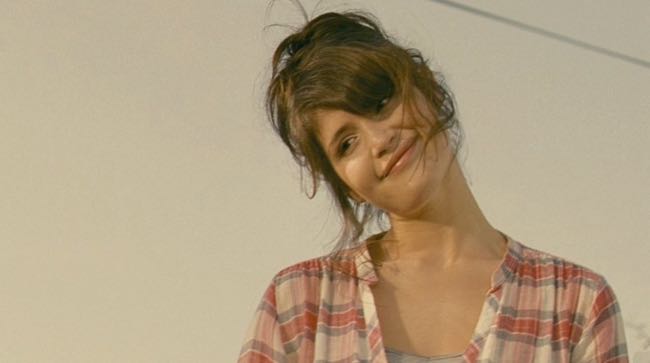 Her return as a beauty (thanks to plastic surgery) to the small country village where she grew up an ugly duckling ruffles the feathers of old flames, not least because she brings along her boyfriend, a rock drummer named Ben Sergeant (Dominic Cooper), who is more or less Sergeant Troy from the Hardy book.
Roger Allam plays successful crime novelist Nicholas Hardiment, filling in for the classic novel's farmer, William Boldwood, with Luke Evans taking the Gabriel Oak role of stalwart countryman Andy Cobb.
The setting and source of most of the laughs is a literary retreat held at Hardiment's fancy pile and run mostly by his long-suffering wife, Beth (Tamsin Greig). Several aspiring writers are in residence including a serious American named Glen McGreavy (Bill Camp), who is attempting a sober analysis of the works of … Thomas Hardy.
Writers – their foibles, fallacies and fabrications – are the butt of some excellent jokes, and the affairs of Drewe and her men lead to amusing payoffs. There's also a witty thread that mocks the plots of commercial crime yarns via a stampede of cows.
Arterton continues to establish herself as a leading lady to be reckoned with, combining mischievous sex appeal with generous self-mockery. Allam ranks with Bill Nighy in sheer drollery and dry but hilarious line readings while Cooper ("Mamma Mia!") contributes a savvy portrait of a rocker whose seduction technique involves snogging while drumming with his feet.
The heart of the picture belongs to the exquisite Tamsin Greig, who finds comedy in the pain of a much-betrayed wife without demeaning the character. She has an extraordinary ability to move from bemusement to comedy to outrage in one sentence.
The weakest part of the film involves two girls (Jessica Barden and Charlotte Christie) whose antics, including burglary and sending phoney e-mails, drive the plot. It might work in the comic strip, but on film it appears like pandering in hopes of a younger audience, and takes time away from the very clever fun for grownups.
Venue: Festival de Cannes, Out of Competition; Cast: Gemma Arterton, Roger Allam, Bill Camp, Dominic Cooper, Luke Evans, Tamsin Greig; Director: Stephen Frears; Writer: Moira Buffini, based on the graphic novel by Posy Simmonds; Director of photography: Ben Davis; Production designer: Alan MacDonald; Music: Alexandre Desplat; Costume designer: Consolata Boyle; Editor: Mich Audlsey; Production: Ruby Films, Notting Hill Films, BBC Films, U.K. Film Council; Not rated; running time, 109 minutes.
This review appeared in The Hollywood Reporter.