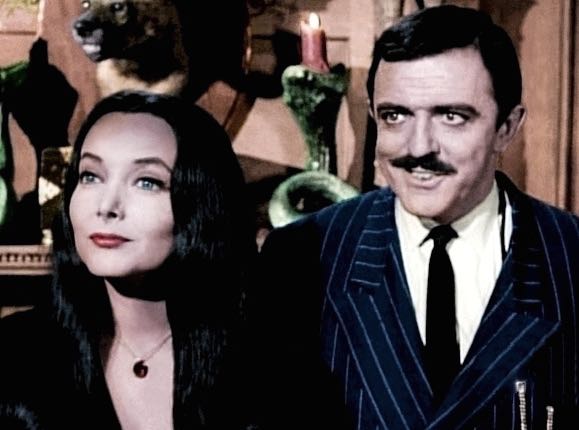 By Ray Bennett
LONDON – When I interviewed Carolyn Jones, who would have turned 85 today, she told me she had been sick but she did not tell me she was dying. Famous as Morticia in the 1960s TV series "The Addams Family", Jones also was the only woman who, when she had the chance to, did not want to kiss Elvis Presley.
I interviewed her in late 1982 and she described a terrifying incident on a recent plane trip. She said, "It was like something from a horror movie where you see the knife go in and bright red blood spurts out." It was on a night flight from Dallas to Los Angeles one year earlier and Jones told her then fiancé, Canadian actor Peter Bailey-Britton, "Honey, I don't feel too well. I think I'm gonna go to the bathroom."
She made it just inside the door: "Suddenly, the whole wall in back of that little john was bright red. I spent the rest of the flight throwing up blood. I was so scared, I didn't know what the hell was going on. They rolled me out of the airport and into the hospital and took out most of my stomach."
Jones told me the cause had been bleeding ulcers but the truth was that she had been diagnosed with colon cancer. She had more surgery when she was working on her last TV series, "Capitol", in the week she married Bailey-Britton.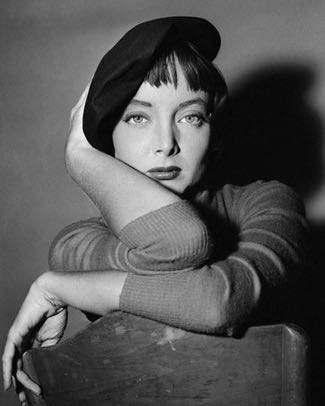 Nicholas Walker, who played her congressman stepson in the saga of feuding political families, told me: "The pluck and courage that lady has is amazing. That week was hell for her. They cut her open on the Monday and she was back on set on Friday and Saturday. On Sunday, she was standing at the altar."
Jones first caught my eye as a young existentialist in Delbert Mann's 1957 drama "The Bachelor Party". The great Paddy Chayefsky wrote the screenplay but Jones told me at first she could not relate to the role. Jones said: 'In the original script, my character said things like 'My martini has no olive; my scotch no rocks'. I told Paddy I didn't know what that meant." Chayefsky said that surely she knew young women like that in Greenwich Village but Jones explained that she was from Amarillo, Texas, and she'd never been to New York. She didn't know how to play the role and he'd better replace her.
Instead, the writer changed her dialogue and gave her one of the movie's great lines. Jones said, "It was wonderful. When I got to that line, 'Just say you love me, you don't have to mean it', I said, 'Ah. That girl I understand. That girl I can play." She was intense, offbeat and funny and she won an Academy Award nomination.
Plagued with asthma as she grew up, Jones was prone to sickness and lost a star-making role in "From Here to Eternity" in 1953 when she was diagnosed with pneumonia and was forced to pull out. Daniel Taradash had written the role of Alma "Lorene" Burke for her and Donna Reed, who replaced her, went on to win the Oscar as best supporting actress.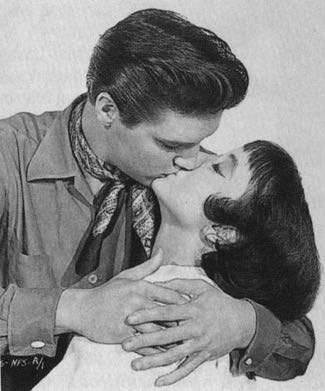 Jones had gone into movies after she studied at the Pasadena Playhouse and had small roles in Fritz Lang's "The Big Heat" (1953), Billy Wilder's "The Seven Year Itch" (1955", Don Siegel's "Invasion of the Body Snatchers" (1956) and Alfred Hitchcock's "The Man Who Knew Too Much" (1956).
In 1958, she starred with Elvis Presley in "King Creole", the last film the king of rock 'n' roll made before he joined the army. It was set in New Orleans and the last few scenes were shot at Lake Pontchartrain. Jones was running a temperature of 103 and she told me: "It was good that I was supposed to be dying in the film because I felt like I was and I think I looked like it, too." She asked Elvis, "Isn't there some way you can get around kissing me because I'm so germy that I'm gonna kill you. He said, 'That's all right; maybe it'll get me out of the army', and he necked away like crazy. He went off to the army and I took to my bed for two weeks."
Jones played opposite Frank Sinatra in Frank Capra's "A Hole in the Head" (1959), Kirk Douglas and Anthony Quinn in John Sturges's "Last Train from Gun Hill" (1959), Dean Martin in Joseph Anthony's "Career" (1959), Richard Burton in Vincent Sherman's "Ice Palace" (1960), and Robert Wagner in Irving Brecher's "Sail a Crooked Ship" (1961), and she had a prominent role as George Peppard's wife in the epic 1962 western, "How the West Was Won".
She did a lot of TV but her most enduring role was as Morticia opposite John Astin as Gomez in "The Addams Family" (1964-66). Based on the Charles Addams cartoon strip, it combined outrageous comedy with some penetrating comment on the times. It also was remarkable for the time in that it demonstrated explicit sexual attraction between a husband and wife. Whenever Morticia spoke French, Gomez would lose control and kiss her arm from wrist to shoulder.
They made 66 episodes of "The Addams Family" and it had a successful 33% share when it was cancelled by a house-cleaning new ABC president. Jones told me she owned a bit of the series and it continued to bring in revenue: "I loved that show. I was sorry to see it go. Morticia was the perfect role for me because my sense of humour is just slightly off-centre."
She died young but she said she had always loved her work and it was her child, her baby: "I didn't have kids and I need this. I need to work. When I work, I feel better. When I work, I can do anything. When I'm not workiing, I'm facrumpsing around like an old biddy, snarling at everything. This, I like. I understand it. It's my life. As they say on those T-shirts: showbiz is my life."