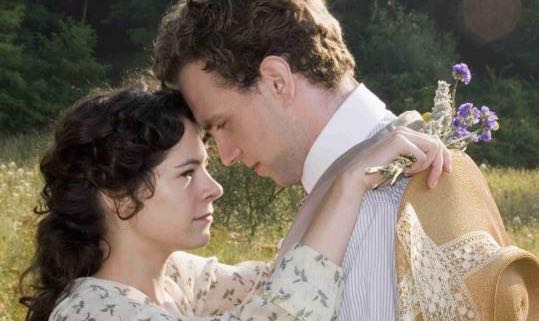 By Ray Bennett
LONDON – The best thing about the new television adaptation of E.M. Forster's novel "A Room with a View" is the music by Gabriel Yared. It's not clear why the Beirut-born, Paris-based composer chose to do a TV film but viewers reap the reward.
Yared (pictured below) is on the A-list of film composers, having won the Academy Award, Golden Globe, BAFTA and Grammy for Anthony Minghella's best picture Oscar winner "The English Patient" in 1997.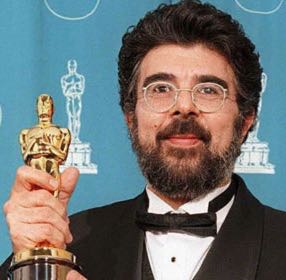 His great Oscar-nominated score for "Cold Mountain" won him another BAFTA (with T-Bone Burnett) and best original soundtrack and composer of the year honours at the World Soundtrack Awards in 2004. Other scores range from Robert Altman's "Vincent & Theo" (1990) to Minghella's "The Talented Mr. Ripley" (1999) and "Breaking and Entering" (2006), and Mikael Håfström's 2007 thriller "1408."
A concert performer who also gives his time to master class sessions at many events including the Flanders International Film Festival, Yared is a warm and approachable individual whose film music ranks with the best.
British writer Andrew Davies, who usually can be relied upon to bring a fresh, new approach to familiar material ("Vanity Fair," "Dr. Zhivago," "Bleak House") is strangely off form in the new version of E.M. Forster's "A Room With a View.
Elaine Cassidy and Rafe Spall (pictured) star with Laurence Fox, Sophie Thompson and Timothy Spall. It airs at 9 p.m. Sunday on ITV1 and is destined for PBS but it pales in comparison to the highly regarded Merchant-Ivory film from 1985 even though Davies has added bookends that place the love affair of Lucy Honeychurch in historical perspective.
Mischievously, Film4 will show James Ivory's splendid film Sunday at 4:35 p.m. Helena Bonham Carter, Maggie Smith, Daniel Day-Lewis, Judi Dench, Julian Sands and Denholm Elliott are all terrific, and Richard Robbins's music also is fine.
Robbins, who hails from Massachusetts, scored Merchant and Ivory films from "The Europeans" in 1979 through classics such as "Heat and Dust" (1983), "Howards End" (1992), and "The Remains of the Day" (1993) to "City of Your Final Destination," which is due for release in 2008.
Here's more on Gabriel Yared