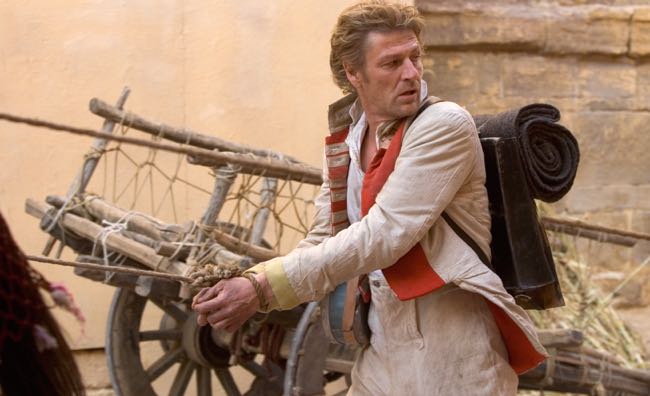 By Ray Bennett
LONDON – Bernard Cornwell's terrific creation Richard Sharpe, loyal soldier in the battles of the Duke of Wellington, hasn't been seen in anything new on British television for eight years but he returns in great form Sunday in a new ITV1 two-parter, "Sharpe's Challenge."
Sean Bean is back as the dutiful rogue who rose from the unwashed ranks to become an officer in the British Army through all the fights against the French Emperor Napoleon up to the big one, the Battle of Waterloo. Daragh O'Malley plays Sgt. Harper with splendid exuberance.
Picture Palace's Malcolm Craddock and Muir Sutherland have turned 15 of Cornwell's 20-odd novels into TV movies that have proved popular around the world. They have yet to take the U.S. by storm, although that should change this summer when BBC America will broadcast the back catalogue and this new production.
Cornwell ranks as a master of popular historical fiction and his flare for adventure is matched by his attention to detail. The films are a little more relaxed about such things but they display a lusty sense of fun and Bean's rough and rowdy presence makes them very entertaining.
"Sharpe's Challenge" finds Sharpe retired and living in France, but grieving over the death of his wife. Napoleon has been defeated but the British Empire marches on and there's still lots to do in faraway places.
When Wellington (Hugh Fraser) calls him to London and gives him an assignment to go to India to find a missing agent, Sharpe is not interested until he learns that the agent in question is his old fighting buddy Sgt. Patrick Harper.
Old loyalties die hard and the now Colonel Sharpe is soon riding in the fierce sun of India and having to deal with the same incompetent and arrogant British officers that he's always encountered.
Inevitably there's a great deal more to the situation than at first appeared and Sharpe and Harper become embroiled in a conflict with a renegade British officer named Dodd (Toby Stephens), who has sold his services to a corrupt Indian regime run by the gorgeous but deadly Mahuvanthi (Padma Lakshmi, pictured with Bean below).
There's also the beautiful daughter of an English officer named Celia (Lucy Brown) who has been kidnapped, some tricky French soldiers to deal with and a crew of Indian thugs who like to drive nails into people's heads.
Writer Russell Lewis has patched together some sequences from Cornwell's previous adventures with the novelist's blessing, and created a saga that Sharpe devotees will enjoy. Director Tom Clegg keeps things moving along nicely and Stephens and Lakshmi (writer Salman Rushdie's wife) make a fine pair of villains.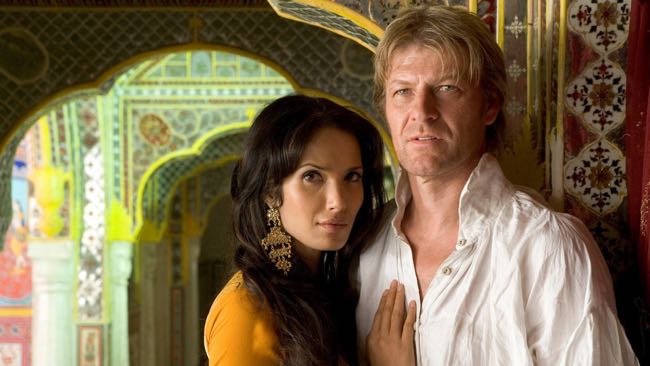 Airs: April 23, April 24 ITV1 U.K.; Cast: Sean Bean, Daragh O'Malley, Toby Stephens, Padma Lakshmi, Lucy Brown;, Karan Panthaky, Shruti Vyas, Hugh Fraser, Michael Cochrane, Peter Symonds, Peter-Hugo Daly, Alyy Khan, Aurelien Recoing, Thierry Hancisse; Director: Tom Clegg; Writer: Russell Lewis; Director of photography: Nigel Willoughby; Production designer: Tom McCullagh; Editor: Chris Ridsdale; Composers: Dominic Muldowney, John Tams; Producers: Malcolm Craddock, Muir Sutherland; Executive producers: Stuart Sutherland, Kathryn Mitchell, Steve Wilkinson; A Celtic Films Entertainment/Picture Palace Films/BBC America co-production for ITV in association with Azure Films and HarperCollins.
This review appeared in The Hollywood Reporter.