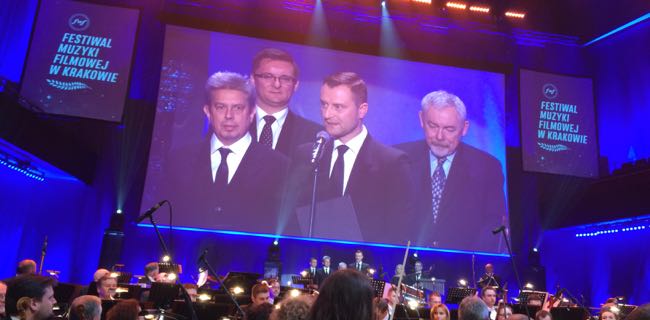 By Ray Bennett
KRAKOW – Wojciech Kilar advised artists to fight the sin of pride, Elliot Goldenthal said as he received the first Kilar Award at the Krakow Film Music Festival on Thursday: "You are looking at a sinner tonight."
The Oscar-winning American composer said it was "inspirational and humbling" to receive the award named for the great Polish composer who scored films such as Roman Polanski's "The Pianist" (2002), Francis Ford Coppola's "Bram Stoker's Dracula" (1992) and Jane Campion's "Portrait of a Lady" (1996).
Goldenthal's movie credits include "Titus" (1999), "Frida" (2002), "Across the Universe" (2007), "The Tempest" (2010) and "A Midsummer Night's Dream" (2015) directed by his partner Julie Taymor, who also was at the concert. Other titles he has scored include Neil Jordan's "Interview with the Vampire: The Vampire Chronicles" (1994) and Michael Collins (1996), for which he received Oscar nominations, plus "Alien 3" (1992), "Batman Forever" (1995), "Heat" (1995), "A Time to Kill" (1996), "The Butcher Boy" (1997), "Batman & Robin" (1997), "Final Fantasy: the Spirits Within" (2001) and "Public Enemies" (2009).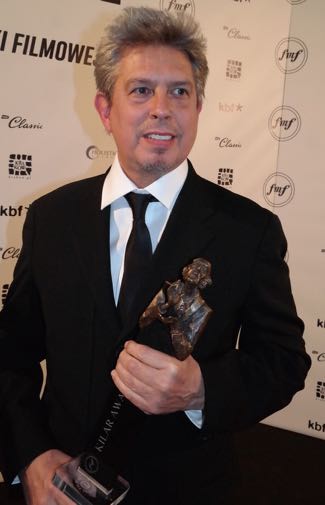 The Kilar Award was presented to Goldenthal at the Polish Music Gala: Scoring4Wajda at the ICE Krakow Congress Centre, which featured four pieces Kilar wrote for films directed by Andrzej Wadja, who was present at the event.
The filmmaker, whose 1983 film "Danton" won the Bafta Film Award as best foreign language film and who received an honourary Academy Award in 2000, was one of the judges for the Kilar award along with Polish filmmakers Roman Polanski and Krzysztof Zanussi, and composer Krzysztof Penderecki, who was among the guests in the audience.
Goldenthal said he was proud and humbled to be in the same room with Penderecki, who scored Wajda's celebrated 2007 film "Katyn" and whose music can be heard on the soundtracks of Stanley Kubrick's "The Shining" (1990), David Lynch's "Inland Empire" (2006) and Alfonso Cuaron's "Children of Men" (2006).
The Polish National Radio Symphony Orchestra conducted by Alexander Liebreich, which performed an evening of music from Wadja fims, also played Goldenthal's thrilling "Louis' Revenge" from Neil Jordan's "Interview with the Vampire: The Vampire Chronicles" (1994).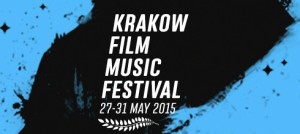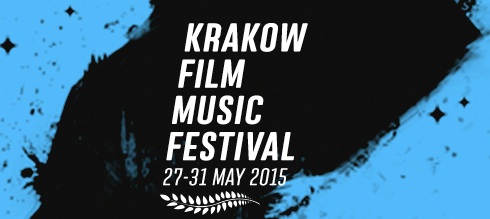 The Wojciech Kilar Award is sponsored by the Presidents of Krakow and Katowice and will be granted alternately in Krakow and Katowice. Organiser said it is granted for lifetime achievement to composers of film music who "remain faithful to the traditional art of composing, write scores that in isolation from the image do not lose clarity, and efficiently use the language of music, producing rich and distinct colors, shades and textures in their work".
The Expert Council of the Wojciech Kilar Award includes many key figures in the Polish film music community including Polish Music Publishing Editor in Chief Daniel Cichy, who said, "In his work, Elliot Goldenthal combines respect for tradition, humility in relation to the composer's craft, and remarkable ability to connect with orchestras and to fully feel and understand the medium of film."
The award also is intended to raise the international profile of the man for whom it is named. When it was announced, organisers said, "With the award's establishment, the name and accomplishments of Wojciech Kilar, one of the most recognizable Polish composers of the 20th and 21st centuries, will gain a new international dimension."
Photo of Elliot Goldenthal: @Tomasz Cichocki