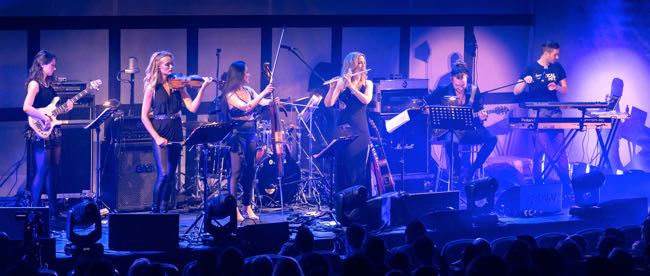 By Ray Bennett
KRAKOW – U.S. orchestral rock outfit Critical Hit showed how infectious music from videogames can be with a 90-minute high-energy concert here last night that featured an ensemble of highly talented and glamorous performers.
The band, which will play at every Wizard World Comic Con in the United States this year, made its international debut at the Krakow Film Music Festival.
A sold-out crowd at the city's 828-seat Kijow Centrum showed its enthusiasm for 20 pieces drawn from the earliest videogames up to current hits and one not yet released. It was an evening of driving drumbeats, video images and a whizbang light show.
Executive producer Michael Gluck substituted on synthesizer for Critical Hit co-founder Jason Hayes, who had to cancel at the last minute, and with regular drummer Kevin Dooley and Aleksander Milwiw-Baron, from the Polish version of "The Voice", on guitar, provided the percussive force that drove most of the music.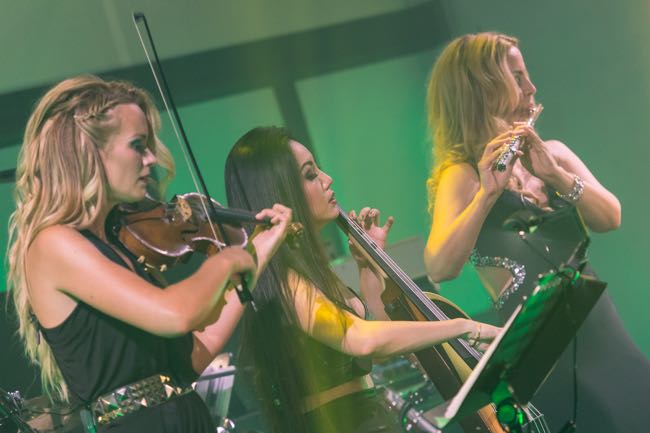 Five wildly attractive and accomplished female artists provided the dazzle for energetic performances of arrangements by Adam Gubman of themes familiar to the videogamers who made up much of the responsive audience.
Classically trained top Los Angeles concert and session players and recording artists Salome Scheidigger on piano, Caroline Campbell on Violin, Tina Guo on electronic cello and Sara Andon on flute, along with Poland's Natalia Brzozwska on bass guitar, played with smiles on their faces as they obviously were having a great time.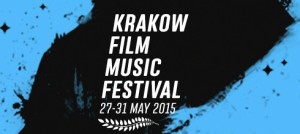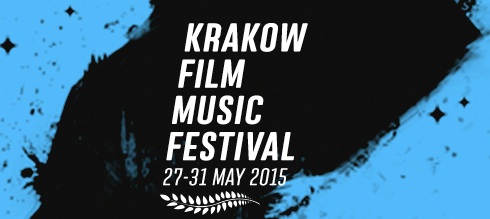 Composer Trevor Morris took a bow ahead of a performance of a new arrangement of his theme from "Dragon Age: Inquisition" and several other videogame music composers sent greetings via video.
They included Ari Pulkkinen, whose gypsy-inspired theme from "Angry Birds" was a highlight of the evening with Andon's flute in full flight and barrell-roll piano contributions by Scheidigger.
Music ranged from "Tetris", "Pokemon", "Legend of Zelda: Ocarina of Time" and "Super Mario Brothers" to "World of Warcraft", "Diablo II", "Sonic the Hedgehog" and "Hearthstone".
Tall and elegant violinist Campbell and vivacious cellist Guo kept busy on strings while Andon's peerless flute floated within and above melodies as Scheidigger's commanding piano leant heft to the proceedings.
Nobuo Uetmatso's "To Zamarkand" from "Final Fantasy X" added some more plangent sounds from Milwiw-Baron's acoustic guitar and Campbell's violin but then the pace picked up again as the propulsive themes led to Harry Gregson-Williams's score for the yet-to-be-released "Metal Gear Solid 2".
After a standing ovation, Michael Gluck, a born showman, invited the entire crowd to greet the band in the lobby and said, "We are so grateful to be here in Krakow for our first international show." The audience roared its approval.