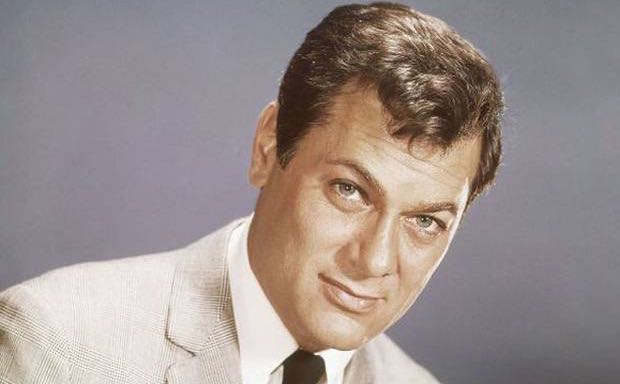 By Ray Bennett
LONDON – Nobody loved being a movie star more than Tony Curtis, who was born on this day 90 years ago and who died in 2010, and as he got older he liked nothing more than to talk about it. "Don't I have great stories?" he said to me. "Don't you fucking love it?"
Curtis did an hilarious impression of Cary Grant to seduce Marilyn Monroe (pictured below) in "Some Like it Hot" (1959) but he told me that when director Billy Wilder screened the film for him, Grant said, "I don't talk like that",  and Curtis said it just as Grant would have. They had starred together in the Blake Edwards war comedy "Operation Petticoat".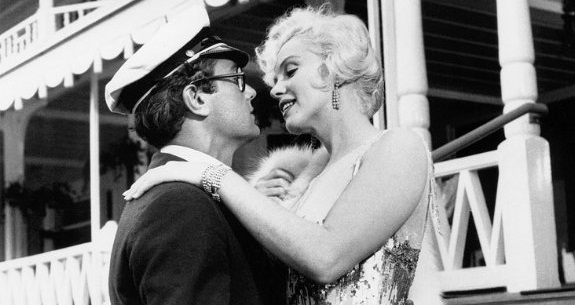 I spoke to the star of films such as "Sweet Smell of Success" (1957), "Operation Petticoat" (1959), "Spartacus" (1960), "Taras Bulba" (1962), "The Great Race" (1965), and TV's "The Persuaders" at the Flanders International Film Festival on Oct. 18 2003 in Gent, Belgium, where he received a special Joseph Plateau Holemans Award for lifetime achievement.
Curtis appeared chipper and he was happy to chat about his life and career although, at 78, he said he wasn't that interested in making more films: "I don't want to grow old on the screen. I don't want to play doctors and judges and lawyers, grandfathers and grandmothers, surgeons. I really don't. I find living such an interesting experience. I don't believe in 'seniors' or 'juniors'."
Born Bernard Schwartz in the Bronx, NY, of Hungarian Jewish immigrants, he still hadn't lost the accent fully but he said he always wanted to be a movie star: "Ray, when I was a kid, I decided I wanted to be in movies. I'd go to the movies and see those images, those shadows, I'd say, 'Jesus Christ, that's for me.' So what did I do? I started to jump on the back of trolley cars, jump on the back of taxicabs, climb up the trestles of the subway, climb up walls, chain link fences, jump from one roof to another, we'd put mattresses there."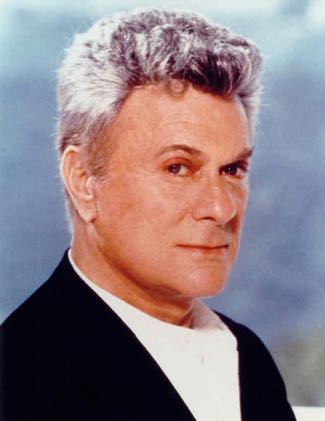 Curtis had no formal education in acting but he was a good athlete and he tackled life like an obstacle course: "Everything is an obstacle course. Being in the movies, I know my distance from you to here. I know where the mike is. I know the table lamp. I know everybody moving around me. I catch everything. It's becoming aware of life, don't you see? And that helps you in whatever profession you choose. By watching everything, it helped me as a painter, as a psychologist – as a person who reads other people and can read myself."
To have had his career gave him a great deal of pleasure, he said, and it was a joy to be who he was: "I'm so fucking privileged. I started out – this is not a Horatio Alger story, ok? To have done what I've done in my life is really appealing to me. I don't think of it as some great accomplishment. In an odd way, I expected it. I knew I was going to make it in the movies. I knew I was a handsome kid. I knew I could get all the girls I wanted. I knew I could jump and learn how to swim and fence, dive, ride horses."
He always preferred physical acting to the kind that depended upon expressing emotion: "For me, an actor's strength is in his movement and not in his emotional madnesses. You're jerking off in Macy's window when you're playing those parts and your excitement, or your action, is getting angry. Anybody can do that. That isn't action, that's just a mental attitude about yourself."
There was never a movie he made that he demeaned or looked down on: "Nothing. I did a movie called 'The Lobster Man From Mars'.  The special effects were the worst. It's still very difficult for me to eat lobster in a restaurant, though."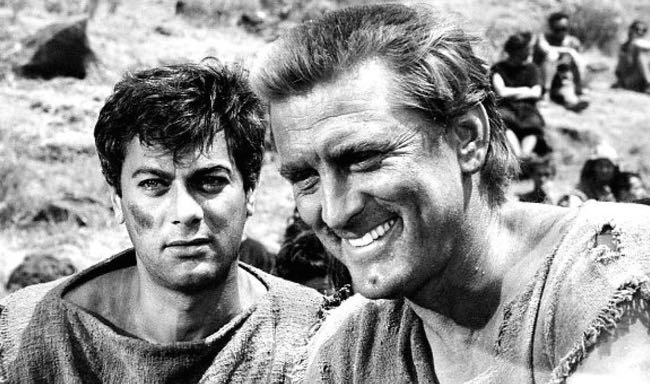 He made two early pictures with "Singin' in the Rain" star Donald O'Connor including "Francis the Talking Mule" (1950), and he said they became great friends: "I loved him. What a guy he was. What a brilliant, brilliant dancer. You saw what he danced like? How the fuck he never ended up one of the great dancers … I'll tell you why, because he worked at Universal Studios, like I did. Had they given him the opportunity, he would have danced with every one of the great ones."
O'Connor danced as well as Fred Astaire and Gene Kelly, Curtis said, "And he was an excellent boxer, the kindest, sweetest man. I'd go out to visit him at his house in the Valley where he had an 8mm movie projector. He'd put on a porno movie and shoot it out the window onto the garage door across the street. People would drive by and go, 'What, what?' and then he'd shut it off. That was my pal. I had a lot of fun with those guys."
Curtis spoke of his "Some Like it Hot" co-star, Jack Lemmon – "What a man he was; what a life we had together. Cary Grant. Burt Lancaster, Gregory Peck." But when it came to Kirk Douglas, not so much. They made "The Vikings" (1958), "Spartacus" (pictured below) and "The List of Adrian Messenger" (1963) together.
"He's the only actor that I found more difficult to be around, more neurotic, let's say. And that's not a negative," Curtis said. "He's an excellent picture-maker. Boy, he sure knows how to get his picture made. He knows exactly how to delineate it; where to put the energy. But every picture he makes is a Kirk Douglas movie, all the rest of us are minor players. I'll give you a good example, if I may. 'Spartacus', OK? Who gave him those crewcut haircuts? Where did he get someone to give him a Beverly Hills crewcut haircut? All of us were fucking walking around looking like gorillas and he comes out with this haircut. I don't know."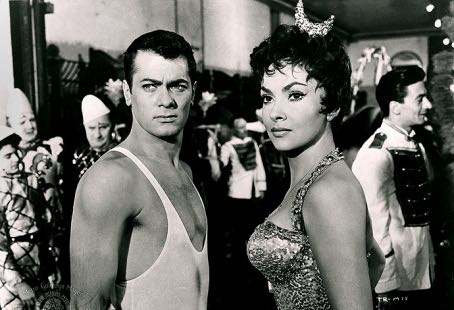 Curtis had no illusions about the business of showbusiness: "Hey, my pal, there ain't no such thing as a movie that doesn't make money. There's absolutely no movie in the world that doesn't make money. The money they spend on making it, when they're making it, is a deductible item. So, if it looks on paper that it cost $8 million, it really cost $950,000. That's then. Now, that $950,000 that it costs to make, is nothing. You can't even build a house for $950,000. And look at the money people make today. And how much they get for theatre tickets. What is it, 10 bucks a ticket? Can you fucking believe it? I was going to the movies when it was 25 cents. Ten bucks a ticket. Twelve bucks. It never catches up to itself, it's always growing.
I told him that it was a revelation to me to discover that in terms of the big studios, it's not about profit, it's about revenue. He said: "Exactly. Look how clever you are, to say that. Those pictures made 50 years ago, if that picture shows on television one night and generates $432, that's like going into somebody's wallet and taking out $432 and leaving. How could a movie like that generate that kind of money 50 years later? Don't you see? That's why everybody wants to get into the movie business."
Signed to Universal, Curtis had been in films for seven years before his big break came along. "I never got into pictures that were … well, they were all right but they were made in a hurry; there was no finesse to them; they didn't try to get a really important director, or get some other actors. They were 'B' movies; that's what we made at Universal. That made it difficult. But when I got 'Trapeze', that changed everything."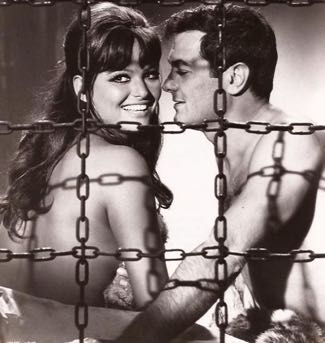 Curtis and Burt Lancaster played aerial performers opposite Gina Lollobrigida (pictured with Curtis above) in Carol Reed's colourful "Trapeze" in 1956 and one year later they teamed again for Alexander Mackendrick's highly acclaimed "Sweet Smell of Success", which showed the world that Curtis was a fine actor as well as a movie star: "That catapulted me into the major player category. From then on in there wasn't anything I could do that would be wrong."
He made another picture with Mackendrick in 1967, an offbeat comedy titled "Don"t Make Waves"about the American Dream sixties' style with Claudia Cardinale (pictured above left with Curtis) and Sharon Tate: "Now that was a very abstract movie, but he did it. He was a very brilliant man. Difficult to understand and very demanding of his work. Very domineering, you know. He wanted everything to work the way he wanted it. But look at the movies he made, 'The Man in the White Suit', 'The Ladykillers'. Wow!"
Curtis said he modeled himself on Cary Grant more than just in "Some Like it Hot": "Cary Grant, the most gracious man, extremely intelligent, very perceptive about life. I admired him a lot and I emulated a lot of him. Not in my behaviour so much but so much rubbed off on me. I'm a gentleman now. I'm very appreciative of people's friendship. I like to be gallant. I like to kiss ladies' hands. All these little things that I felt Cary Grant did automatically, I decided I would do. Perhaps he learned it from somebody else, Noel Coward or somebody. And that's the fun of it. It's just fun. It's not demeaning or difficult, or anything."
We would have spoken longer but then Jeanne Moreau entered the hotel lobby and fans surrounded her with cameras. Curtis had appeared with her in Elia Kazan's "The Last Tycoon" (1976), and he said, "Forgive me, I must say hello."
Curtis made his way through the small crowd, not much taller than the petite French actress. He seemed so pleased to see her; she just smiled.