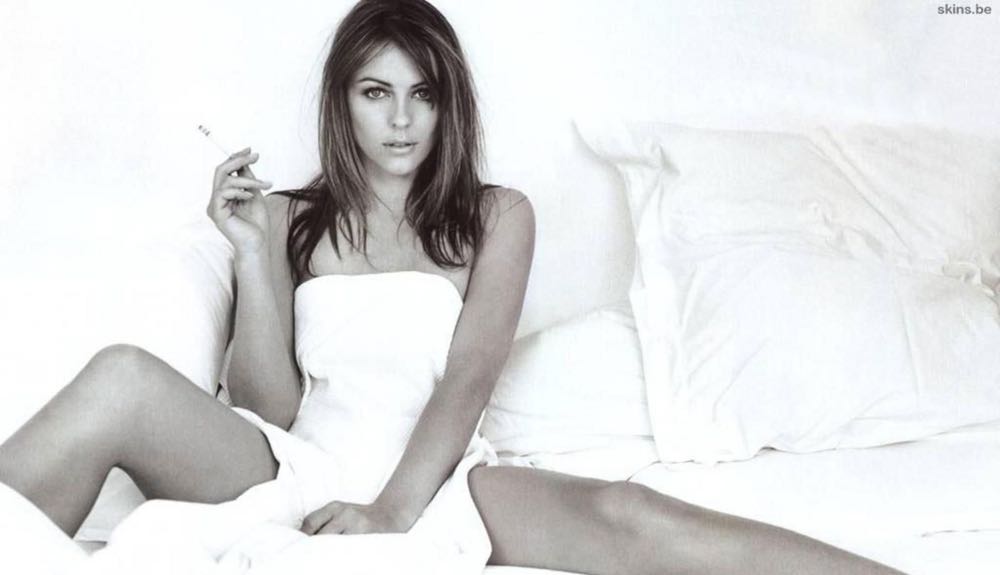 By Ray Bennett
LONDON – Happy birthday to Elizabeth Hurley, who turns 50 today.
I met her at a party during the Festival de Cannes several years ago. I turned on the terrace and there she was in a white dress lit up suddenly from behind by a bright light and to all intents and purposes she appeared to be naked.
I recovered bravely and as she searched for a light for her cigarette, approached with my zippo and introduced myself. I mentioned Alex Datcher, someone I knew in Los Angeles and who was the female lead opposite Wesley Snipes in 'Passenger 47'. in which Hurley played a terrorist.
She had appeared unapproachable but she broke into a smile immediately and could not have been sweeter … we gossiped for the next half hour about L.A. and the other stars at the party.
Lovely woman.