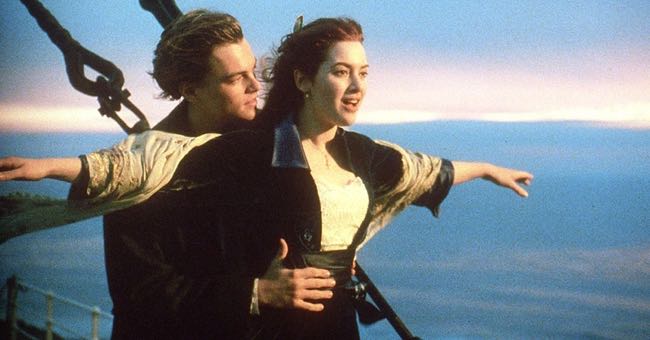 By Ray Bennett
LONDON – American composer James Horner, who has died in a plane crash aged 61, won an Academy Award along with lyricist Will Jennings for "My Heart Will Go On" sung by Celine Dion in "Titanic", and it sold millions, but the song was a complete afterthought.
James Cameron's movie has grossed almost $2.2 billion worldwide and won 11 Oscars including best picture and best score for Horner. The soundtrack album has reported sales of around 28 million and the single was No. 1 around the world.
It almost didn't happen.
When I spoke to Horner (pictured below) in January 1998, he told me he'd had no plan to write a song for the picture: "I figured at the end of the movie I'd do what I always do, an end credit, and I was going to make it somewhat of a lullaby. I wanted it to be something elegiac like the closing scenes of "Braveheart". I wanted it to have that kind of very wistful timeless quality."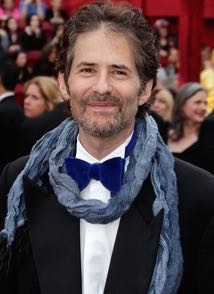 He started to think the best way to do that was with a song: "It was more of a compositional decision than a commercial one. I never really thought of the commercial side of it. I only thought about what was the best way to close this particular movie. A song, I felt, was the best solution."
Horner told no one, not even Cameron, since he knew, he said, that if word got out that there was a crack in the door for a song in "Titanic" then every songwriter would submit a song on spec: "I kept it to myself. I didn't discuss it with Jim. I wrote it. I played it for a friend. I played it for my daughter. But I didn't tell anybody else about it. I took it to somebody I've worked with very closely before, Will Jennings, who's a lyricist, and he loved it. I asked him to write words to it. I didn't know at that stage what would happen. It was still a very closely held secret. He wrote what turned out to be the song in the film."
For his score to the film, Horner had used the ethereal voice of Norwegian star Sissel as an instrument to mix in with his synthesised sounds. But he had known Celine Dion for years and he knew that not only was she commercially viable, she also recorded for Sony, the label that would release the soundtrack.
"I thought that was a very good political situation," Horner told me, "but the first and primary reason I went to her is because of her voice. It's a very peculiar thing I have about vocals and voices. I look for just the right thing. Celine strikes me as being a wonderful opera singer in a way. The fact that she does pop music is really secondary to what her voice can really do. Because the song has such a very large range, I felt she technically was the only person who could sing it."
Dion and her husband and manager Rene loved the song, Horner said, and even though she was headlining at Caesar's Palace in Las Vegas, she said she wanted to do the demo so he arranged to do it in New York privately so no one would know.
"I thought it was just going to be Celine and me and Rene and one or two others, but a fleet of her people came in and a fleet of Sony people. By now, it's very hard to contain the thing but I've asked them all to just keep it quiet. Don't mention it to Paramount, don't mention it to Fox, don't say anything. Because even with all of this, with all this power behind it, in Celine, it could be that Jim Cameron could still say, 'No way, I'm not having a goddamned contemporary pop song in my movie!'"
Horner let things rest for about three weeks even while he met with Cameron every couple of days on the score: "Then I decided he'd been in a particularly good state of mind for about a week. He'd liked what I'd been doing for a while. I'd had a good long streak of positive vibes."
At the end of one of their sessions, he asked the director if he could play something for him: "We went into his study and I played him the song. He said, 'What is this? Is that Celine singing? What is this?' I said, 'Yes, what do you think of putting this in the movie?' There was complete silence. He played it two or three more times and he said, 'This is great!' And it was sold."