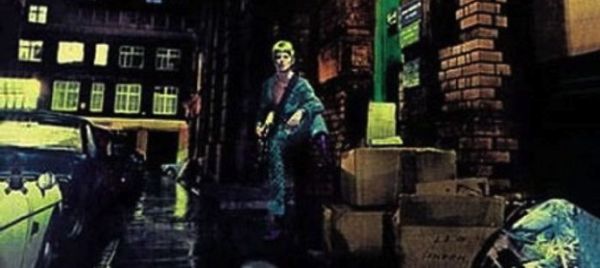 By Ray Bennett
LONDON – On Oct. 8 1972, a new young artist from England played his sixth U.S. concert in Detroit at the Fisher Theatre. This is what I wrote in The Windsor Star newspaper two days later: Remember the name. In rock 'n' roll there was Elvis Presley and the Beatles and now there is David Bowie. Forty-three years on and that hasn't changed.
After an extraordinary career, Bowie has died of cancer aged 69. I was lucky enough to see him perform several times in Detroit but I'll always remember that first revelation.
My review continued:
Bowie is a freaky young Englishman who writes, plays and sings rock'n'roll at the most mature and articulate level it has ever attained.
A sensation in England, but little known in North America, Bowie played Detroit's Fisher Theatre Sunday and knocked the sell-out crowd for six.
Looking like the joker from a bizarre deck of cards in make-up, eyeliner and green and orange jump suit, Bowie knifed back and forth across the sedate Fisher stage in a spectacular performance of pure theatre.
With a three-man group backing him, he moved from searing hard rock to dramatic mood pieces to plaintive cries from the heart and back again.
Bowie comes to North American with four albums behind him and a current growing hit The Rise and Fall of Ziggy Stardust. His act, produced splendidly, utilised all the space the large Fisher stage has. Sitting in the belly of the theatre, looking up at the stage, the excellent lighting made you feel you were sitting on the side of a hill as Bowie and his men danced on the crest with a radiant sunset behind.
And Bowie is no fool on the hill. His songs deal with outer space and inner space, and touch deep. Songs such as "Starman", "Lady Stardust", and "Moonage Daydream" are intelligent lyrically and musically.
Drummer Mick Woodmansey stays hidden behind his pile of drums. Bass guitarist Trevor Bolder shuffles about like a cross-eye pixie with long black hair and bushy grey sideburns. And incredible lead guitarist Mick Ronson is a silver apparition with long white hair.
Bowie, slim, red-haired and with warm, piercing eyes that reach into the audience, is in command of it all.
He comes from South London and always wanted to be a rock star. He takes it very seriously but never loses his obvious sense of humour. In an era of parody and self-consciousness David Bowie is a refreshingly original, un-self-conscious talent whose effect on rock 'n' roll and music generally has only just begun.