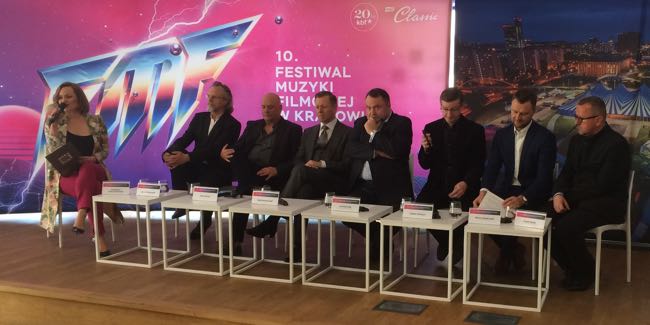 By Ray Bennett
KRAKOW – The 10th annual Krakow Film Music Festival (KFMF) kicked off today and as organisers looked back on the domestic and international success of the Polish event, there was one key element: "The magic word is passion," said Jan A.P. Kaczmarek.
The Polish composer, whose Oscar-winning score for "Finding Neverland" will feature in the All is Film Music anniversary gala on Saturday, said at the opening media conference, "Passion has accompanied the festival as it has grown. I have always admired the style of the festival."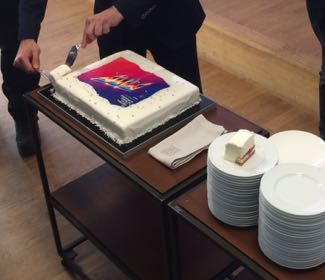 Krakow's own Abel Korzeniowski, whose scores for films such as "A Single Man", "Romeo & Juliet" and "Nocturnal Animals" have made him much in demand in Hollywood, said that all the film composers in the film capital knew about KFMF: "They all want to come here. The atmosphere is wonderful and the performances are excellent. It's not easy to perform film music. You need large orchestras, a big choir and a lot of work to make it successful."
Korzeniowski said that for the first time he will conduct a concert of his film music that he has prepared especially for Krakow. The concert is at the ICE Krakow tonight.
Los Angeles-based Canadian composer Trevor Morris, whose music from the TV series "Emerald City" will be performed during Saturday night's gala, said: "This is my third time here. I've been to other film music festivals around the world and there's nothing like this place."
This year's events also will feature Howard Shore's music for "The Lord of the Rings", John Williams's "Star Wars" and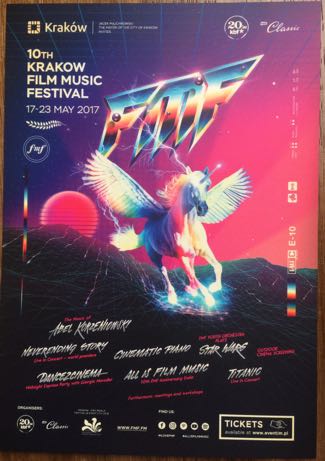 Kaczmarek's "Dreamer". There are chamber film music concerts, a dance party dee-jayed by Italian composer Giorgio Moroder, the Polish premiere of Matt Schrader's "Score: A Film Music Documentary", and two films with live music from Wolfgang Petersen's "The Neverending Story", score by Klaus Doldinger, and James Cameron's "Titanic", score by James Horner.
At the media event, Deputy Mayor Andrzej Kulig had words of praise for the annual event: "We don't need to persuade anyone that the 10 years of the festival have been 10 years of success."
Festival artistic director and organiser Robert Piaskowski said, "We started from scratch 10 years ago and we have always wanted a wide variety of film music. We want to show that this festival gives people joy. Our plans for the future are big because film music keeps expanding."
Varese Sarabande's Robert Townson, who has produced the commemorative festival CD, said, "I love the gathering together of film composers who genuinely pleased to see their names along with others they admire. Film music is an international art form and we should light a cauldron outside in Krakow as it is an Olympic-sized event. The real FMF flame burns in our hearts."
Top photo (l-r): RMF Classic radio presenter and festival host Magda Miśka-Jackowska, Jan A.P. Kaczmarek, Trevor Morris, Abel Korzeniowski, Deputy Mayor Andrzej Kulig, Robert Townson, Robert Piaskowski and RMF Classic Deputy Program Director Pawel Pawlik.
(Photo: Ray Bennett)