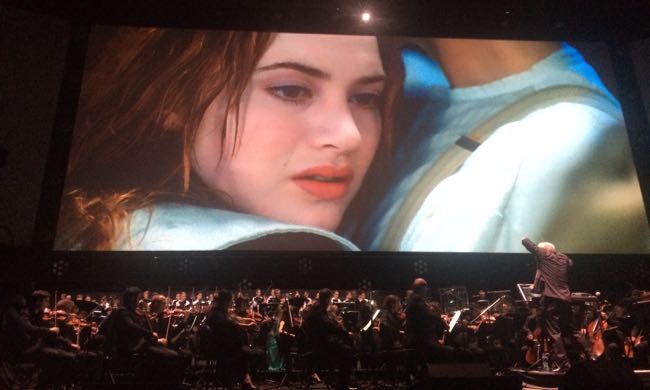 By Ray Bennett
KRAKOW – The Krakow Film Music Festival raised James Cameron's "Titanic" to new heights as it screened to a live performance of James Horner's Oscar-winning score to mark the film's 20th anniversary.
The festival had planned to invite the American composer to celebrate the occasion before he died aged 61 on June 22, 2015. He was piloting a single-engine plane when it crashed into a remote area about 60 miles north of Santa Barbara in California.
"Titanic Live", at Krakow's Tauron arena, featured the Sinfonietta Cracovia with the Boys Choir of the Krakow Philharmonic Orchestra conducted by Swiss conductor and composer Ludwig Wicki.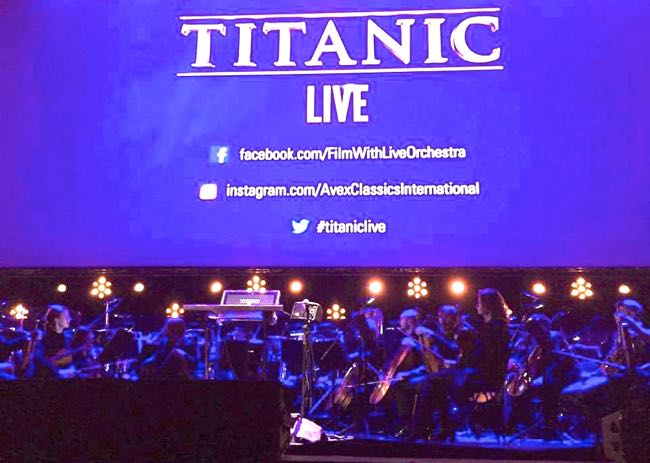 The exhilarating performance gave full measure to a score that encompasses lush orchestral themes, many of them with a Celtic theme, along with Irish jigs, thrilling percussion and romantic melodies. The festival handed out tissues ahead of time and many in the audience needed them as thrilling adventure turned to romantic tears.
Along with soaring strings came the evocative recorder and Irish bagpipes of Eric Rigler and the ethereal voices of the Boys Choir topped by the haunting voice of soloist Karolina Gorgol-Zaborniak used as a wordless instrument just as Norwegian star Sissel's was in the film.
The exciting and ultimately moving score, of course, leads to the song "My Heart Will Go On" that Horner wrote in secret with Academy Award-winning lyricist Will Jennings and sung in the film by Celine Dion. In Krakow, Polish star Edyta Górniak claimed it for her own with a performance of subtlety and power.

When "Titanic" was released, James Horner told me that he almost didn't write the film's score because his first collaboration with James Cameron, on the film "Aliens", had not been a happy one. The composer said: "It was a very difficult experience for both of us because there was so little time for such a mammoth job. I wasn't able to give him everything he wanted."
When the project finished, they went their separate ways but by the time "Titanic" came along, Cameron had fallen in love with Horner's 1995 Oscar-nominated scores for "Braveheart" and "Apollo 13". Horner told me: "When we finally communicated, we went in for a meeting and the past lasted for about a minute. We just started talking about 'Titanic'."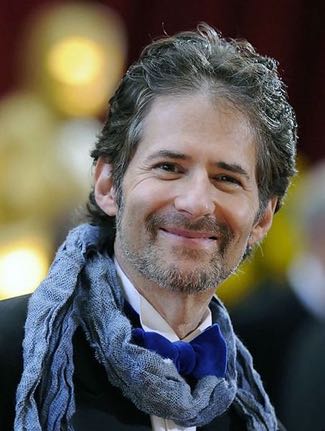 The composer (pictured left) joined the production in the last stages of filming but then there were the famous delays and Horner had to constantly re-organise and re-edit his music. In the end, the film has 138 minutes of score, excluding the dinner music played by chamber ensemble I Salonisti, unlike the original CD release, which Horner kept to around 73 minutes in order to focus on the romantic elements.
He wrote the song in secret because Cameron had made it known that he did not want a song in his picture. Horner told me: "I figured at the end of the movie I'd do what I always do, an end credit, and I was going to make it somewhat of a lullaby. I wanted it to be something elegiac like the closing scenes of 'Braveheart'. I wanted it to have that kind of very wistful timeless quality."
As time went by, however, he changed his mind: ""It was more of a compositional decision than a commercial one. I never really thought of the commercial side of it. I only thought about what was the best way to close this particular movie. A song, I felt, was the best solution."
He didn't tell anyone: "I kept it to myself. I didn't discuss it with Jim. I wrote it. I played it for a friend. I played it for my daughter. But I didn't tell anybody else about it. I took it to somebody I've worked with very closely before, Will Jennings, who's a lyricist, and he loved it. I asked him to write words to it. I didn't know at that stage what would happen. It was still a very closely held secret. He wrote what turned out to be the song in the film."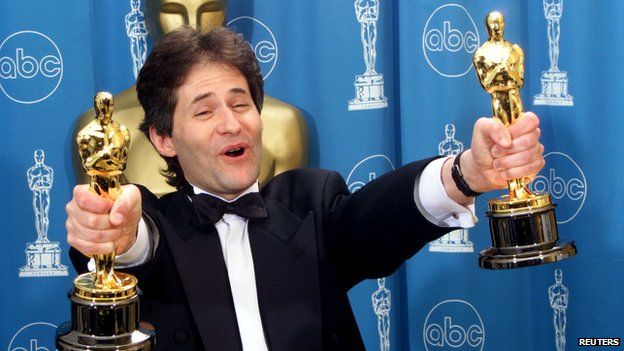 Horner had known Celine Dion for years and he knew the Canadian singer recorded for Sony Music, which would release the film's soundtrack: "I thought that was a very good political situation but the first and primary reason I went to her is because of her voice."
He went to Las Vegas to speak to Dion but they decided to record a demo version in New York. Still, more people were there than Horner had expected: "I asked them all to just keep it quiet. Don't mention it to Paramount, don't mention it to Fox, don't say anything. Because even with all of this, with all this power behind it, in Celine, it could be that Jim Cameron could still say, 'No way, I'm not having a goddamned contemporary pop song in my movie!'"
He waited for a good moment to mention it to the director: "He'd liked what I'd been doing for a while. I'd had a good long streak of positive vibes. We went into his study and I played him the song. He said, 'What is this? Is that Celine singing? What is this?' I said, 'Yes, what do you think of putting it in the movie? There was complete silence. He played it two or three more times and he said, 'This is great!' And it was sold."
The movie won 11 Academy Awards including best picture and it has grossed more than $2 billion around the world. Horner won the Academy Award for best original music and the soundtrack became a bestseller. The composer and lyricist Jennings won the Oscar for best song and Dion's recording also was an international smash hit.